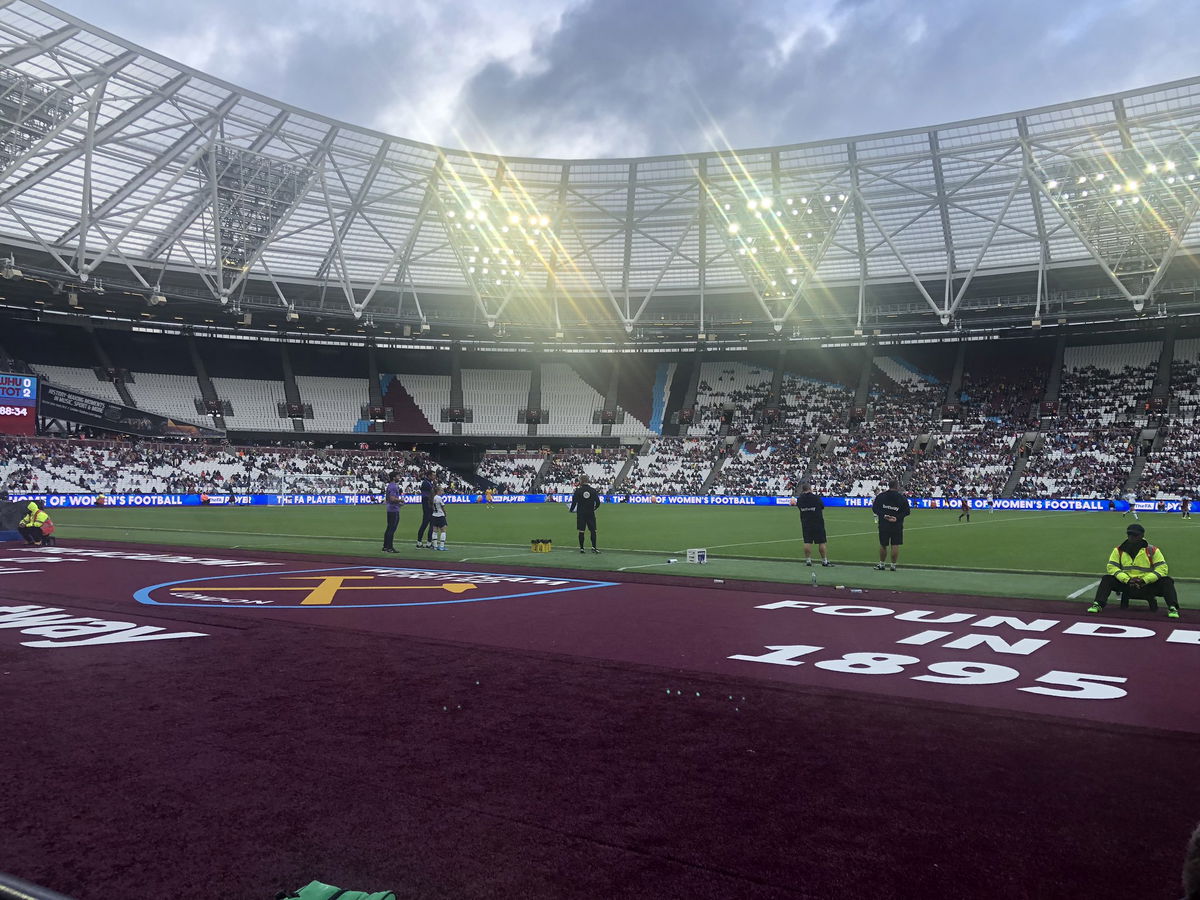 The Football Association wants crowds in the Women's Super League to be three times bigger by 2024.
A new broadcast deal has seen viewing figures increase hugely. Prior to last weekend's round of matches, the average attendance across the league has dropped from "around 3,000" in 2020-21 to 2,282 this season.
But the FA hopes the average will increase to 6,000 in three years, which would be a sell-out for most clubs.
"Our priority in 2024 is to sell-out the [women's] stadiums that we are in," said the FA's director of the women's professional game Kelly Simmons.
"Pre-Covid we had some big crowds in the men's stadia then we were starting to sell-out some of the big games in the women's grounds.
"We want to continue that growth. When we get to the point when we start to sell-out more regularly [in women's grounds], it gives us a really nice problem where we will look at alternative stadiums or seek other options."
West Ham Women play at  the Chigwell Construction Stadium which is the home to Dagenham & Redbridge
The stadium has a capacity of 6,078  with 2,200 seats.
The Hammer average home attendance this season is 1,125
2021/2022 Attendances:
West Ham Women v Aston Villa Attendance 1,106
West Ham Women v Leciester City  Attendance 1,128
West Ham Women v Birmingham City Attendance 1,142
The West Ham Women's record attendance is 24,790, a game played against Spurs Women in the London Stadium.