Lukasz Fabianski was thrilled to hear the Hammers fans cheering again as "bubbles" rang out around the Brentford stadium.
To say Hammers fans have been through a lot lately – as he does – is putting it mildly ands the No 1 goalkeeper is delighted they have finally had something to cheer about.
The victory shoved us into the fourth round of the FA Cup and alive in two competitions given our progress in the Conference.
Commenting after the match Fab declared: "They've been through a lot in the recent times, obviously in a negative way.
"So, we're happy they could have something positive to sing about. Hopefully there'll be more games like that coming in the near future."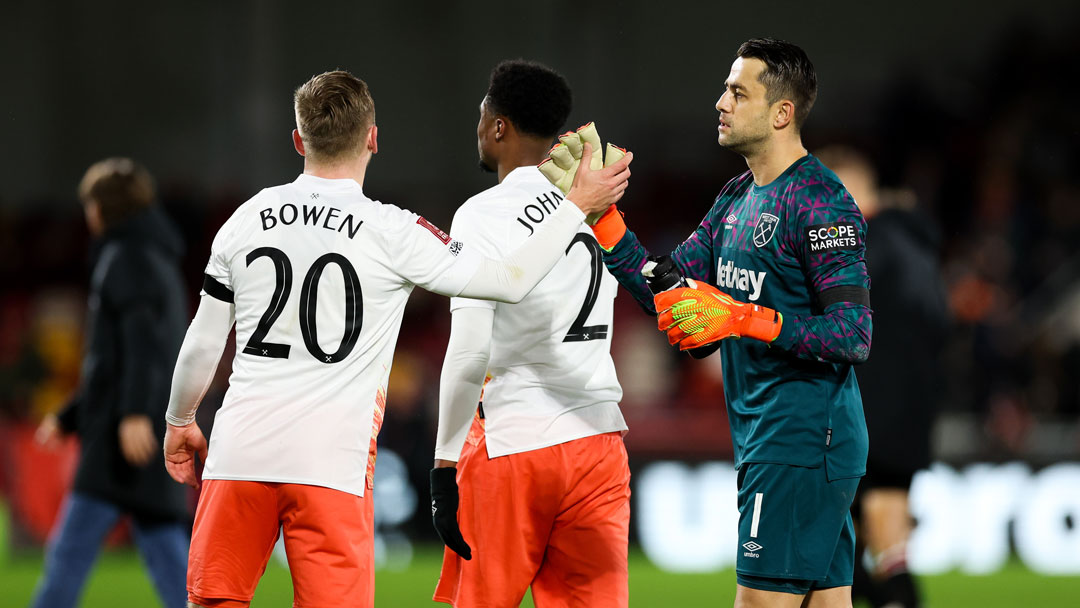 Coming after a physically and mentally draining 2-2 Premier League draw at Leeds United, the 37-year-old is hoping the Hammers' performances in their last two matches will be the start of an improved run of form and results as they seek to climb the table and advance in both the FA Cup and UEFA Europa Conference League in the coming weeks and months.
He added: "For us, and the whole situation we're finding ourselves in at the moment, it's all about building confidence in every possible competition and every possible game.
"That's what we wanted to get out of [Saturday's game]. Obviously, we wanted to advance in the cup, but the main thing was the performance and getting a result."
"It was tough for goalkeepers, especially with the conditions today he said.
"You could see that on the side where we scored the goal, I played there in the first-half and even when I was trying to do goal-kicks, the ball hardly reached the halfway line because the wind was against you. I think that helped us a bit but that's sometimes the luck you need."