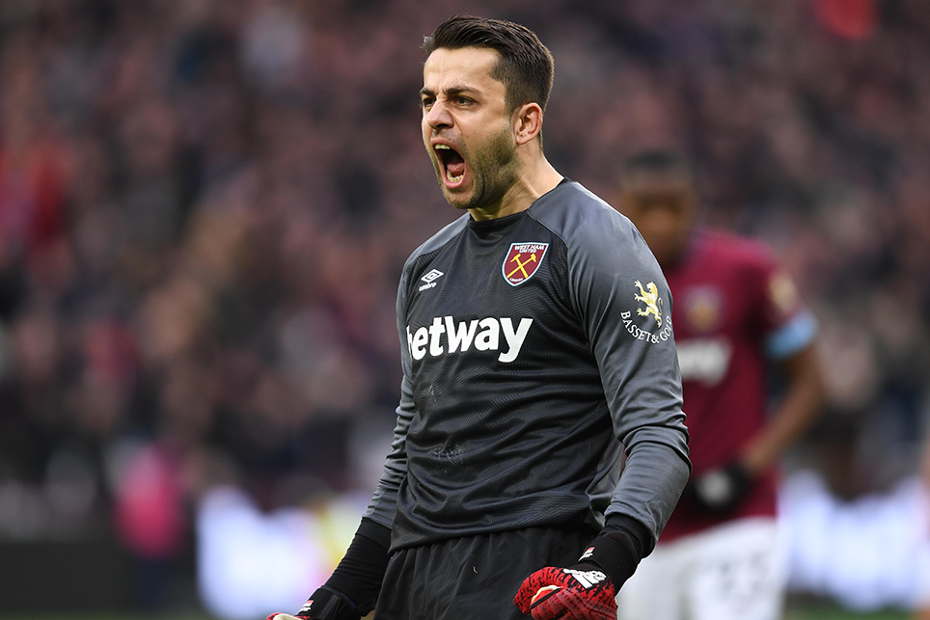 Lukasz Fabianski was determined to make up for what he admits was an obviously poor performance at Newcastle against Burnley on Monday evening.
And he more than atoned with one sensational save from Josh Brownhill which saw us end our two match losing run.
Few would argue that Fab has been one of the club's best signings in years and such have been his high standards that his very rare mistakes will inevitably attract headlines.
But the reality is that should, as now looks more and more likely, we make it into Europe this season, few will have deserved it more than the 36 year old.
And he will be on board for at least one more year as the Irons look to reach that long coveted next level.
There has been much discussion about a future occupant of the Hammers goalkeeping sweater but right now let's just enjoy Fab who by and large has again been at his best this season.
Discussing the Burnley match he said: "Obviously, I had a really bad performance in the Newcastle game and I wanted to respond very quickly.
Against Chelsea, I had a good game and tonight, although I wasn't very busy, I needed to be focused and when the team needed me I wanted to help and I am happy that I was able to do so."
"I think we did really well (at Burnley). We played really good football and we also kept the ball well in pressure situations and we played through them and managed to create a lot of good opportunities and were able to again score two goals away from home against a really tough opponent.
"They always make it hard for you so the reaction of the team was great. It gives us a lot of confidence going into the last four remaining games and we've put ourselves in a good position again 
 I think the main thing was our response after losing two games in a row and we showed that."