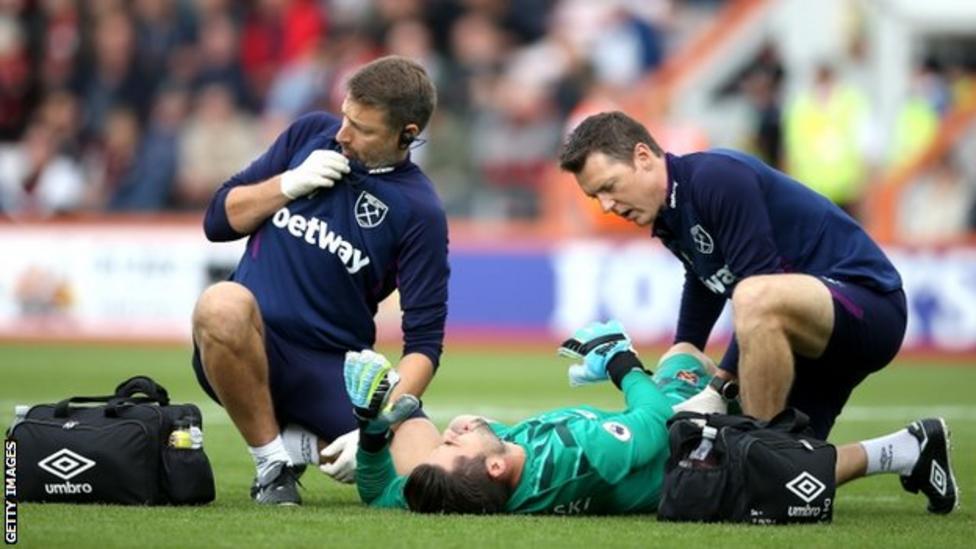 West Ham manager David Moyes has confirmed that Łukasz Fabianksi is out injured with a swollen arm after another Hammers player accidentally stood on it in training yesterday.
The manager told viewers on BT Sport "Unfortunately, one of the players just stood on Lukasz's arm yesterday (in training) and it's swollen up and he's just not been able to extend his arm, It's a real blow for us because he's been in really good form and when you come here you need your goalkeeper to play well."
The manager also explained his decision to bring in Ben Johnson for Jarrod Bowen.
"We want to make sure we're flexible. Man City try to make you change and look at other things and we're going to try to do that same."
Fabianski has made 27 appearances this season with 25 Premier League games and two FA Cup matches.
Post-match David Moyes said 'Lukasz picked up a minor injury in training. One of the players accidentally stood on his arm and it caused a problem yesterday. I am hoping he is going to be back [soon], I can't be sure when, we need to see how he recovers and take stock.;
We don't play again until Monday so it gives us a little bit longer to get those players recovered.'
It is hoped Fabianski can return for the next Premier League game.