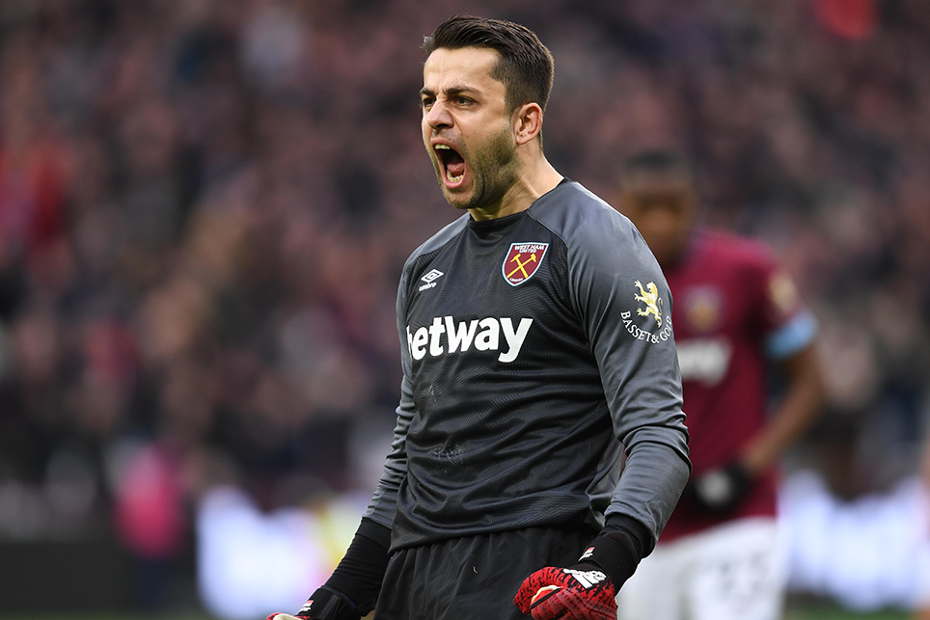 Lukasz Fabianski is the latest Hammers to pay tribute to the outstanding Craig Dawson.
The Watford loanee, nailed on to become a permanent signing at the London Stadium this summer – was again in brilliant form at the Etihad yesterday.
Fab of course was absent with an injured arm but that hasn't stopped him talking up the defender who could arrive as cheaply as £3 million.
Since arriving in the team he has been universally praised with the likes of Harry Redknapp, for example, describing him as one of the signings of the season.
Now Fab – who relies on him more than any other player in the team probably – has delivered a verdict on the 30 year old.
And he makes no secret of the fact that he has clearly made a huge difference at the back and, with no Angelo Ogbonna right now ,that is so required.
Speaking on www.whufc.com the stopper said:"For me, it's easy to develop the trust with Craig Dawson because, for me personally, it doesn't matter who plays in front of me as I'll always have trust in them and I'm always there to support them.
"I believe that, for me personally again, I love to play with players who are very talkative, very communicative and very loud on the pitch, so that always makes the game a lot easier and I think that is what, so far, Daws has been doing since he came into the team.
"He's been very vocal but, at the same time, he's paying attention to what I've been trying to tell him during the games, so that's something I think is important in this position – to focus on not only what is in front of you, but always to be able to hear things that other players are telling you and trying to help you with.
"Daws has been really good and hopefully he will continue in the way he has been doing so far."