David Moyes, Declan and various other players have been pleading for fan support as we travel through a difficult run of results.
It goes without saying the lads will get exactly that but it raises the age old question of whether fans should set the team on it's way or vice versa;
Here, ClaretandHugh follower Gazza gives his view.
By Gazza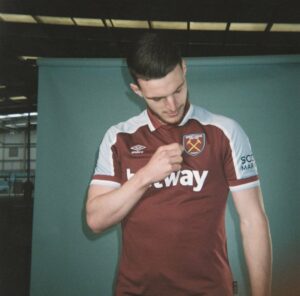 They need to give us something to cheer about, sure us fans will be behind the team 100% when they do,
We tried to lift the team after Brentford's first goal but sadly it didn't improve the performance.
What we won't cheer is negative football and players not giving their all. If that's the best some players can do then they are clearly not up to the standard expected.
No excuse for sloppy passing , crossing and better movement is needed off the ball. Even the Brentford fans were chanting worse football I've seen at one stage! Embarrassing!
Declan mentions they will never mentally checkout but the body language of some of the players suggests otherwise.