West Ham's defeat by Leicester City making it a hat-trick of defeats in the last three games is seeing the fans' mood change towards manager Slaven Bilic.
Here's how followers of the ClaretandHugh Facebook forum @ https://www.facebook.com/groups/363174467150521/responded to today's defeat and whereas previously the boss has been an untouchable, the complaints about his management style are growing louder and more vociferous.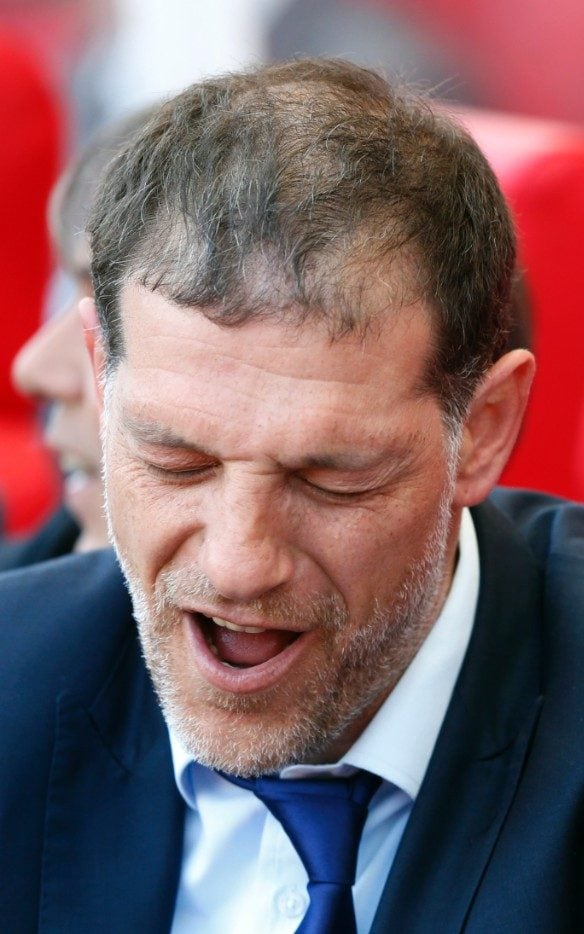 O You would think an ex defender would be able to sort the defence out. Reid had fitness test and clearly should not have started
O If there was one area Slav knows about it should be defending. Our defence has been poor all season. And what does Dicks do?
O No wonder half the seat are empty
O I fear for West Ham if Bilic stays in charge
O Three defeats on the trot is not good enough Slaven
O That's sackable form ! Also should mention this would be with two defeats to teams that are below us !
O Disgraceful performance yet again. We only start playing when we're 2-0 down
O Don't think they will put up with this for much longer
O Defeats to Bournemouth and Leicester who are technically relegation rivals !
O Not sure how long we can put up with this. Shocking in defence and no protection. Nothing on the bench to change the game either. Players don't really look interested
O Play like this the next 9 games and we will be lucky to stay up. And no I'm actually not joking
O Yes looking bad for the team now
O I cant see us getting those 2-3 wins in the nearest future. If Andy Carroll making crosses in the box you should ask your manager
O Six points above relegation zone with teams like Leicester and Swansea finding form and picking up points.