Andy Carroll claimed in his last West Ham United interview that despite all the frustration of his time at the club, deep down the fans loved him
Here's how ClaretandHugh  Facebook followers received those words and the news of his departure.
https://www.facebook.com/groups/363174467150521/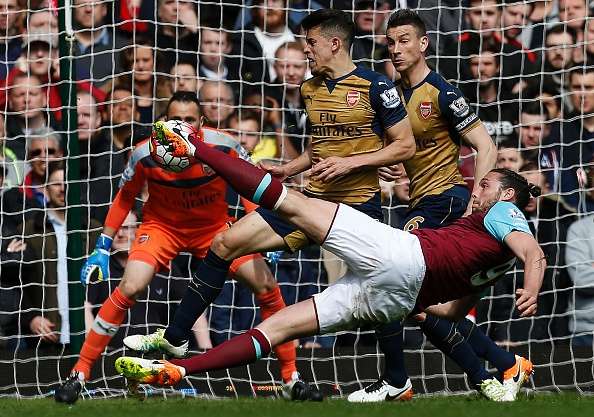 O They did Andy but lost patience. 7 years 140 appearances…big money
O Everybody loves you Andy, and I'm sure your bank manager loves you more. but your job is to play football and score goals, and football is a business, you ain't doing the business! Good luck with your next move.
O On his day unplayable, unfortunately not enough "days". I have to say when he played you never felt cheated always gave his all. Thanks Andy and good luck.
O I can't help feeling sad to see him go because when he did play he gave us some memorable moments. It's unfortunate that he had so many injuries but at the end of the day all I can say is thanks Andy and all the best for the future.
O  I've met Big Andy, he was a nice guy. Even Allerdyce said you can't expect a guy like him to throw himself about and not get injured, it's the nature of his game. I don't understand the hatred.
O When fit he is unstoppable.
O Loved you to have looked after yourself and played the matches you should have played.
O  I have a few issues with this unplayable tag. At first, yes he did bring something else, height strength and good header of the ball also held up play well. But defenders soon caught on to his game and adapted.
O  We were all excited when he signed as we knew how good he could be. The disappointment was more polarised because of this. The most frustrating player I've ever known at West Ham. Having said that being directly behind the goal in the BML meant that no one had a better view of the Palace goal. Brilliant!
O  I think most of the comments have been a fair response to Andy's career at the hammers. Frustration about what he could of been with a fair run without injuries .

O  For a couple of seasons his goals when he got fit helped keep us up . So great memories hat trick vs Arsenal for one I was behind the goal for the Palace effort . It's a shame but will always in my eye be fondly remembered when he was fit to play gave his all .