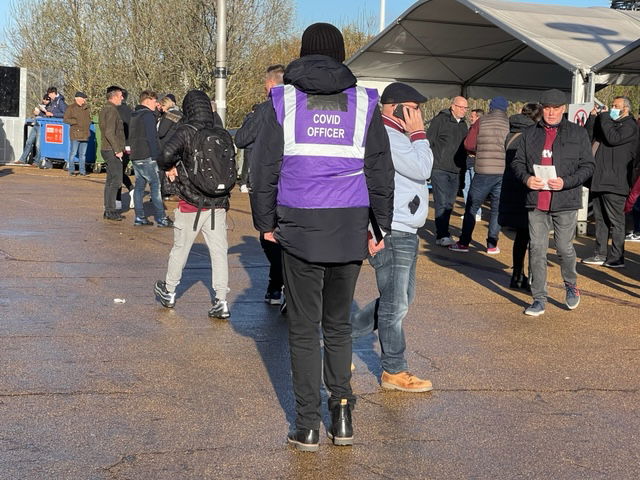 Multiple reports suggest that the Government will push regulations insisting that Premier League clubs check the COVID status of all supporters before allowing them to enter their stadiums.
The new rules could be implemented as early as this weekend and be in force at the London Stadium for the visit of Norwich on 18th December.
Up to now COVID officers outside the London Stadium have checked the status of random supporters with little to no consequence of failure of providing proof.
Premier League clubs were warned last Friday in a stakeholder meeting that the extra measures were likely to be introduced before Christmas.
The sheer logistics of checking everybody's vaccine status seems mind boggling, some clubs could ask supporters to upload their status in advance like airlines do but with the introduction potentially coming so fast there may be little time to implement that.
That would mean checking status at a checkpoint which in the case of London Stadium home games would probably be on the bridges at the security checkpoint.
This would undoubtedly need to long queues and delays to enter the stadium and led to massive frustration.