COVID-19 isn't going anywhere.
The global pandemic is still here, still impacting our every waking moment, still having a huge effect on our daily lives.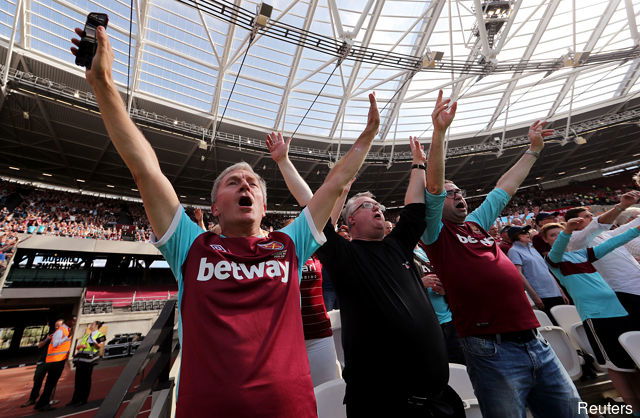 There is a clear north-south divide, with local lockdowns still being implemented the closer to Scotland one gets.
Northern cases have doubled, Metro report, and the R rate in the country remains above 1.
So one has to ask the question: Why are Premier League teams even contemplating the idea of fans returning to stadiums?
Right now, it simply isn't safe, and it won't be for quite some time.
Sure, the argument can be thrown out that clubs live and die on revenue and that is, to an extent, true, but we cannot be endangering the lives of supporters.
The pros list here is small: We get the normal atmosphere back, and fans return to buying tickets. That's two.
The cons list contains a number of questions. How will fans get to games? One has to assume public transport will play a huge role. How will fans ensure that they do not mix in concourses and stadium toilets? It's nigh-on impossible to police without a recruitment drive for new stewards. How can social distancing be properly maintained upon entering and exiting the stadiums? How can fans maintain social distancing whenever a goal is scored? How can we ensure fans do not mix in pubs -n should they be open – both before and after games?
These are questions for more learned people than us, of course, but they need asking, and the answers here just aren't clear.
There is also a very real possibility of more widespread geographical lockdowns. We cannot rule out the prospect of another nationwide lockdown. If that happens, will football even be played at all?
The idea of fans being back in stadiums cannot be contemplated when there is the prospect of there being no football for them to watch at all.
There are no easy answers here but the Premier League must tread carefully or risk playing with people's lives.
In the meantime of course the Premier League and broadcasters have found a way to try fleecing the fans who – just like the clubs – are seeing their finances crash as a result of the impact Covid has had on jobs.
They have decided to charge nearly fifteen quid to watch games on TV which aren't included in those planned to be shown.
This comes after their relief at finding government allowing them to stave of huge debts from TV firms last season when contracts were fulfilled by allowing all games to be shown for free.
Only one club – Leicester  City – voted against it. Top club that and thanks to all who did the right thing.
As for West Ham and the rest of 'em. Ghastly behaviour all living under the motto "WHAT'S IN IT FOR ME!"