Slaven Bilic suffered his fourth successive defeat against Hull City and the Hammers relentless slide toards the bottom continues unchecked.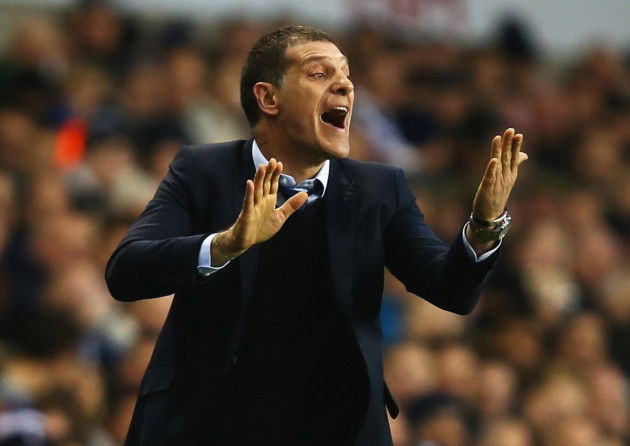 O He should go tonight
O Wish we could break the modern day era and keep him. Rather have a guy who cares for the club than a manger
O Can't believe he left if until deep in stoppage time to throw on an extra striker ! As soon as Hull took the lead he should have done it
O TBH if he went, who would we get in? We're doomed to repeat the same problems until the owners stump up the cash! The team needs serious investment.
O We can't keep going with that one mate. Without injuries it is essentally the team is much the same as last year
O But that's the problem, everyone has invested and improved but we haven't.
O Remember this is a manager who had four transfer windows to sort the right back out, continued to play Antonio at RB, no plan be and wanted to sign Feghouli, Tore, ZaZa etc. He has to go – tactically no idea
O As much as I like the bloke he has to go, get the tea lady to manage the team as we need a change and Slav just doesn't know how to, we are poor in every position, we can't score and concede two  goals every game, we either change or we go down.
O Reece Oxford comes on for Reading and wait for it. Gets 21 mins playing time!!!