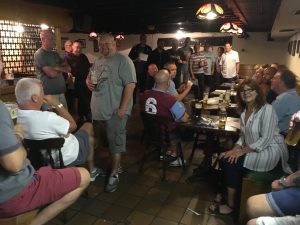 West Ham United Supporters Club held their Emergency General Meeting at 12pm this afternoon at the Boleyn pub off Green Street but a vote to dissolve the club ended in chaos after the majority of those who turned up were barred from entry.
The Executive committee of the 70-year-old institution has been trying to dissolve the club using an old ten-year rule to split the financial assets of the club including two flats in Green street among 50 members who have eight years continuous membership.  The membership of the club stands at over 900 but over 750 members has been disqualified because they paid for the membership by PayPal or at Stour Place.
The Executive committee will only allow those who joined before 30th June 2017  and paid by cash or cheque at the now closed Castle Street clubhouse to vote and consider anyone who joined at Stour Place or paid via their website as non-members and illegible to vote.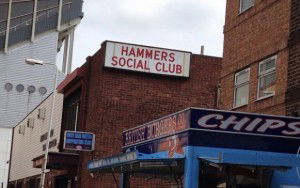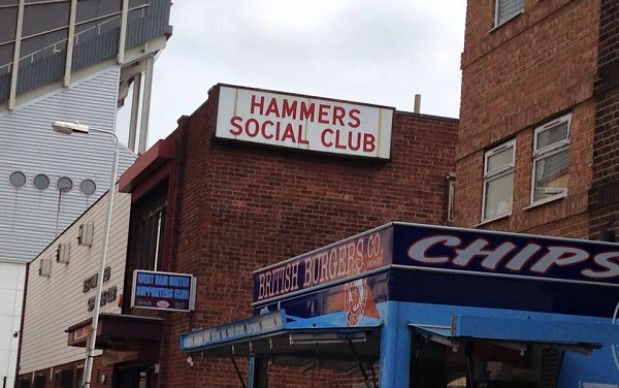 As many as 50 members each of which held membership cards saying 'West Ham United Supporters Club' who planned to vote against the dissolution were refused entry today with the eventual rigged vote being 18 for dissolution and just 6 against.
A campaign group called 'Save Our Supporters Club' with its own committee have vowed not to give up the fight.  They say they will be instructing their solicitors to commence formal legal proceedings next week against the West Ham United Supporters Club, both as an unincorporated entity, on behalf of a group of 224 of its members under the "rules of agency" and additionally against all its individual Committee members.