Reader Ben Kelly is the latest CandH reader to give us his favourite Boleyn memory!
Please send yours to claretandhugh@gmail.com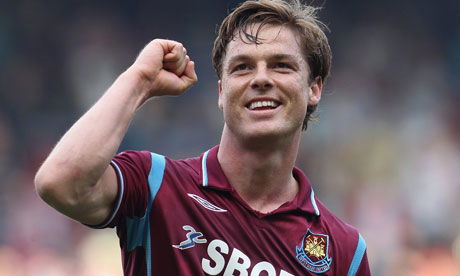 It was in 1997 that I experienced my first Boleyn Ground game at the tender age of seven alongside my aunt and uncle, both of which desperate to secure my allegiances to West Ham United.
A 2-1 victory over Liverpool with goals from John Hartson and Eyal Berkovic certainly helped peak my interest into the football club.
Furthermore, I could have been forgiven for believing that it was a forgone conclusion that West Ham would win any game I attended, as my second game finished in yet another 2-1 victory later that season, against Blackburn Rovers.
Unfortunately, as I wish I had realised at the time, my early encounters with the football club were proven to be a false dawn.
My Aunt and Uncle had need not worry because, as for so many Hammers fans, the club had chosen me long before I was conceived, with a long line of West Ham fans both on my mother and father's side.
The inherent curse is that, no matter how bad the times have got, and there have been more than enough, my dedication and support for the football club has never dwindled.
However, my sanity has certainly been tested, especially in the immediate aftermath of Icelandic exit and David Sullivan and Gold's arrival at the club.
With West Ham coming off a strong 2008-09 campaign under Gianfranco Zola, I was full of expectation for the following season, especially with, what I considered, a strong squad of England internationals such as Robert Green, Matthew Upson & Dean Ashton.
Unfortunately, 2009-10 proved to be a very difficult campaign for the Hammers, fighting of relegation and surviving by the skin of our teeth against Burnley, Hull City and the cash-stricken Portsmouth.
However, the one and only reason why we survived in 2009-10 was because of the greatest player I have ever seen play at Upton Park, Scott Parker.
Everyone has their own respective favourite players and perfectly valid reasons behind that, whether it be Paolo Di Canio, Joe Cole, Carlos Tevez or even, dear I say it, Marco Boogers.
For me, Parker emulated everything that I love and what I stood for both on the football pitch and in life itself, 100% effort, never giving up on a lost cause and filing the unforgiving minute with 60 seconds of distant run.
I will never forget the winning goal against Wigan Athletic at the end of the 2009-10 season that effectively secured our Premier League status. Driving towards goal late in the game, Parker struck the ball from outside the box into the bottom corner and sprinted towards Zola to embrace his Italian boss after a whirlwind season.
In my opinion, Parker should have taken both the PFA and FWA player of the year awards that season, an acclaim which was eventually given to Wayne Rooney. What was unfathomable was that, despite a distinctively under par supporting cast, the midfielder had achieved the impossible and saved us from the drop almost single handily.
The following season, with the sacking of Zola and arrival of Avram Grant, the team situation became distinctively worse and we were once again thrown into another relegation dog fight.
In a season which yielded only seven victories, West Ham fans could have been forgiven for giving up on the club and waiting for the inevitable relegation. However, we all kept returning to Upton Park to support the team and to watch Parker play.
Carlton Cole revealed to us all the type of character Parker was for West Ham and how he laid his body on the line for the club when no one else would. Half-time at the Hawthornes and 3-0 down against West Bromwich Albion, the former Chelsea man gave an impassioned speech to his team-mates and got them fired up to fight back and claim an unlikely draw.
More so was Parker's performance against Liverpool at Upton Park and Tottenham Hotspur at White Hart Lane with the illness and sad passing of his father. Against Liverpool, our no. 8 dominated the midfield against Steven Gerrard and co, scoring a brilliant goal from outside the box passed the diving Pepe Reina.
Against Spurs, just hours after his father's passing, Parker produced one of his finest West Ham performances, battling with a strong Tottenham team to help earn us a point in a difficult away fixture.
Despite being relegated, Parker won the FWA player of the year and only lost to the emerging Gareth Bale for the PFA award.
Understandably, Tottenham came knocking for our warrior in the midfield once we had become a Championship club. However, this was not to deter Parker from his West Ham duties and he duly made four further appearances for the club, scoring against Watford at Vicarage Road.
Times are changing for the better at West Ham, with the arrival of quality and skilful footballers into the team and much credit has to be given to the owners for picking the club up whilst it was on its knees.
Our bright future awaits us in Stratford come August and I am excited for the adventure that awaits us all ahead once the curtain falls upon the Boleyn Ground.
Bobby Moore, Trevor Brooking, Billy Bonds and Paolo Di Canio should all be considered the kings of Upton Park.
However, the warrior of E13, the man who raged against the dying of the light and filled that unforgiving minute with 60 seconds of distant run was Super Scotty Parker.