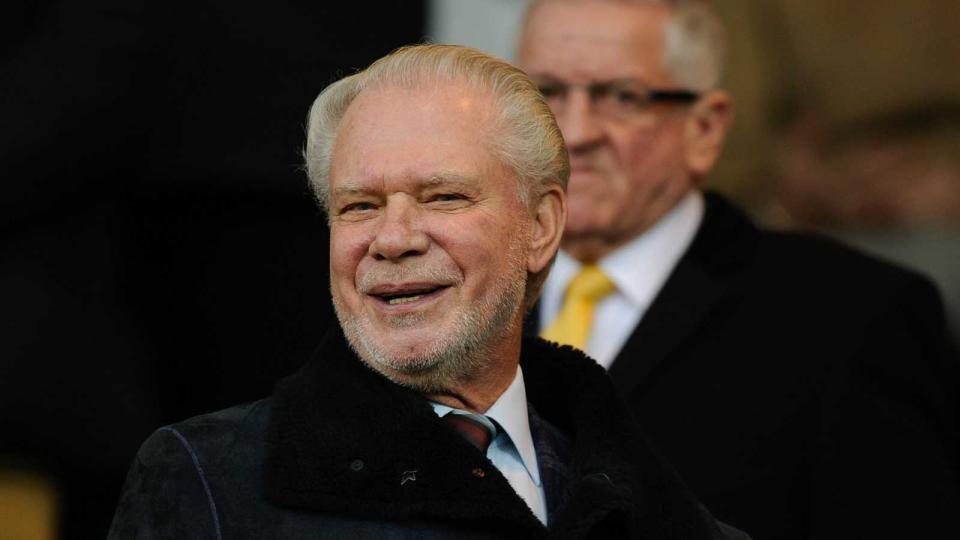 The celebration of  late Joint-Chairman David Gold will take place at London Stadium today.
The beloved DG was a friend to everybody he met passing away at the age of 86 after a life of devotion to his football club WEST HAM UNITED.
He will receive a  fitting send-off from his daughters Jacqueline and Vanessa, and fiancée Lesley, in front of family, friends and colleagues from his West Ham family and the world of football.
A touching moment will  include a  moment of reflection at his childhood home, 442 Green Street, and the site of the former Boleyn Ground at Upton Park, where he played for the Club as a schoolboy.
Jacqueline, Vanessa and Lesley will lay floral tributes at the spot marking the location of the Boleyn Ground main gates, before walking the short distance to 442 Green Street, where the Joint-Chairman's granddaughter Scarlett will also lay a floral tribute.
Supporters are kindly advised that the celebration of life at London Stadium is not open to members of the public. However, well-wishers are welcome to pay their respects on the final journey, which will follow a route and time schedule as illustrated below: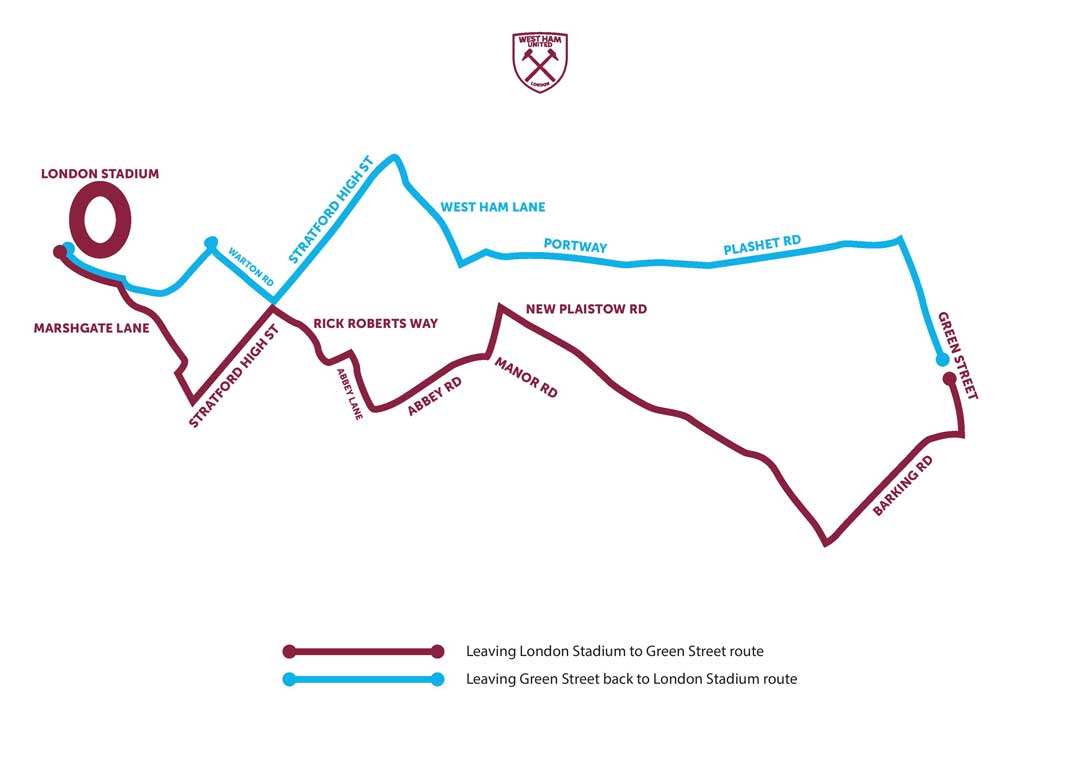 12.45pm – Funeral cortège to depart from London Stadium – Route via Stratford High Street, Rick Roberts Way, Abbey Lane, Manor Road, New Plaistow Road, Barking Road, Green Street.
1.05pm – Arrival at Green Street
1.20pm – Depart Green Street – Route via Plashet Road, Portway, West Ham Lane, Broadway, Stratford High Street, Warton Road, Montfichet Road, Carpenters Road, Marshgate Lane.
1.40pm – Arrival back at London Stadium
Furthermore, any supporters wishing to make a charitable donation in memory of the Joint-Chairman can do so via a dedicated legacy fund on the JustGiving website that has been created in his name by the West Ham United Foundation, raising vital money to help people in the East London community that David Gold was such a devoted supporter of.
Simply click here to make a donation.
The confirmation of David Gold's celebration of life follows the emotional and moving tribute at London Stadium prior to our Premier League victory over Everton on Saturday, when the West Ham United family came together to honour his memory.
The Gold family would like to thank the supporters and everyone present at the stadium on Saturday for their warm and moving tribute in memory of the Joint-Chairman, which has given them such great comfort at this sad time.
The thoughts of everyone at West Ham United continue to be with the Joint-Chairman's daughters Jacqueline and Vanessa, his fiancée Lesley, and the entire Gold family.
ClaretandHughsays: He will never be forgotten – a man who built himself from nothing to a co owner and singularly important financial investor in our great football club. But he was far more than that. He was one of the kindest and most genuine men any of us had met who was forever encouraging and optimistic about life in general and our football club in particular. It needs to be said too that he was a David Moyes man who backed the Scot's his return to the club and even in the last few dark months had every hope that the manager would turn things around. We had discussions about that, and knew mine and the feelings of many were not in tune with him. but he never argued saying instead that he respected all views from those who loved this club, David you are so missed and despite one's own view I hope he proves you right . My final tribute is to say you were among the very few finest people I have known. RIP my friend.