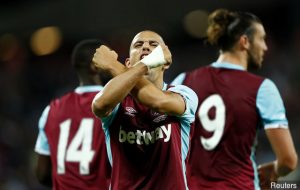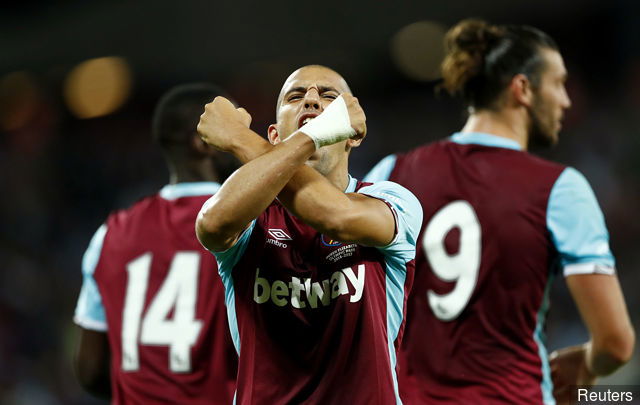 Hammer Sofiane Feghouli has confirmed his Turkey bound tomorrow by tweeting "Tomorrow on the way to istanbul …. Inch allah !!!"
Galatasaray are said to have agreed on a £4m transfer fee for the 27-year-old with West Ham. The Algerian joined the Hammers on a free transfer last summer from Valencia.  His deal included a signing on fee worth £3.1m paid over three years worth just over £20,000 per week on top of his significant £55,000 per week basic wage.
His new wage deal with Galatasaray is said to be worth £60,000 per week but it is unknown whether West Ham will continue to honour the £20,000 per week or £1m per year as part of his original agreed signing on fee.