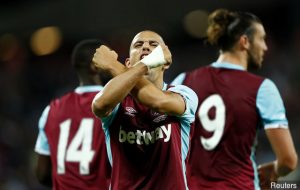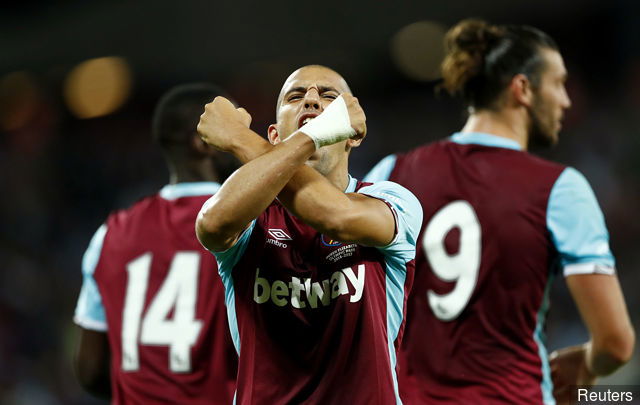 Reports in Turkey this morning say his agent has flown into Istanbul today to meet with Galatasaray president to complete a deal for his transfer. They say Galatasaray have agreed to pay West Ham a €5m (£4m) transfer fee and pay him €2.5m per year in wages which works out around £43,000 per week.
Feghouli is thought to earn around £45,000 per week at West Ham but the annual signing on fee instalments add a further £25,000 per week mean his total wage package is around £70,000 per week.
The Turkish report says the transfer is only 'a matter of time' but claims Feghouli's agent is holding out for €3m remainder of his signing on fee from West Ham.
They say he was promised a signing on fee of €4.5m when joining West Ham on a free transfer from Valencia last year in instalments of €1.5m per year over 3 years. He has been paid just €1.5m of that sign on fee so far but his agent suggests his client in entitled to be paid up before he leaves the Hammers.
Despite media reports that he is no longer training with Hammers Feghouli joined the pre-season tour in Austria and remains part of the squad for now.