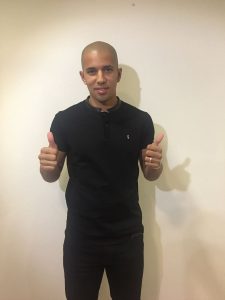 There were crazy scenes as Sofiane Feghouli was mobbed by hundreds of Galatasaray fans when he arrived at Istanbul airport yesterday.
Galatasaray have since officially confirmed they remain in negotiations with West Ham for Feghouli's permanent transfer.
On their official twitter, they said "We announced we've started negotiations for the transfer of Sofiane Feghouli to our club in İstanbul." adding "News announced that we were starting talks was greeted by fans enthusiastically"
Galatasaray are said to have already agreed personal terms with Feghouli and he will now undergo a medical in Turkey this week. Galatasaray have offered West Ham for 4.5 million Euros (£4m) for his transfer.
The protracted exit has been delayed over a dispute about a signing on fee Feghouli he was promised by the Hammers spread over three years and a knock he picked up in Germany while training.
It is thought the 27-year-old will sign a four year deal with the Turkish team worth around £60,000 per week. Feghouli joined West Ham on a free transfer last summer from Valencia but his combined wages and staggered signing on fee makes him one of the highest earners in the club. His departure would take around £70,000 per week off the wage bill.