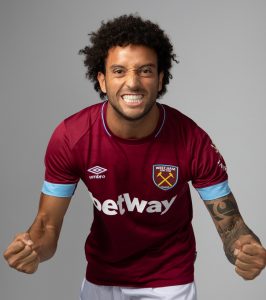 West Ham will invest up to £75m in their club record signing Felipe Anderson over the next four years.
The Hammers smashed the club record by paying €41m (£36.2m) to Lazio for the attacking midfielder with a further €6m (£5.3m) in potential add-ons. Another €5m (£4.5m) was spent on agents fees bringing the total to £46m!
The Brazilian wages are massive too as he negotiated the same terms as West Ham two top earners in Javier Hernandez and Marko Arnaunotic.
He will earn over £100,000 per week as his basic wage plus appearance money and bonuses on top which could, in theory, take him to £140,000 per week to enjoy parity with Chicharito.  Should he earn the maximum that would cost West Han another £28.8m in wages over the life of his four-year contract.
This is a whole new level for West Ham in terms of investment and spend for one player. Let's hope he returns the faith Manuel Pellegrini has put into him.