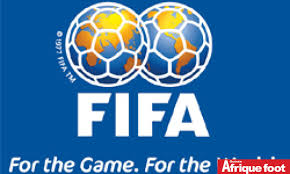 FIFA is starting it's inquiry into the Diafra Sakho affair today.
West Ham and the player are expecting to know the outcome of the probe into the club v country row with Senegal within a few days.
But a well placed club source told ClaretandHugh exclusively: "It's only Round One and if we don't get the outcome we want we have the right to appeal and will."
The club has already appealed for an immediate dismissal of the proceedings claiming they have fully adhered to the rules on the player' absence from the Senegal national team.
In trying to understand where this could lead we have looked at the Fifa Rule book and here's what it has to say on such issues.
Restrictions on Playing
"A player who has been called up by his association for one of its representative teams is, unless otherwise agreed by the relevant association, not entitled to play for the club with which he is registered during the period for which he has been released or should have been released pursuant to the provisions of this annexe. This restriction on playing for the club shall, moreover, be prolonged by five days, in the event that the player, for whatever reason, did not wish to or could not comply to the call-up."
Disciplinary measures
1. Violations of any of the provision set forth in this annexe shall result in the imposition of disciplinary measures.
2.If a club refuses to release a player or neglects to do so despite the provisions of this annexe, the Fifa Players' Status Committee shall furthermore request the association to which the player belongs to declare any match (es) in which the player took part to have been lost by the club concerned. Any points thus gained by the club in question shall be forfeited. Any match contested according to the Cup system shall be regarded as having been one by the opposing team irrespective of the score."
However, should Fifa find against the Irons and decide on the ultimate sanction it's likely they will run into big opposition from our own Football Association.