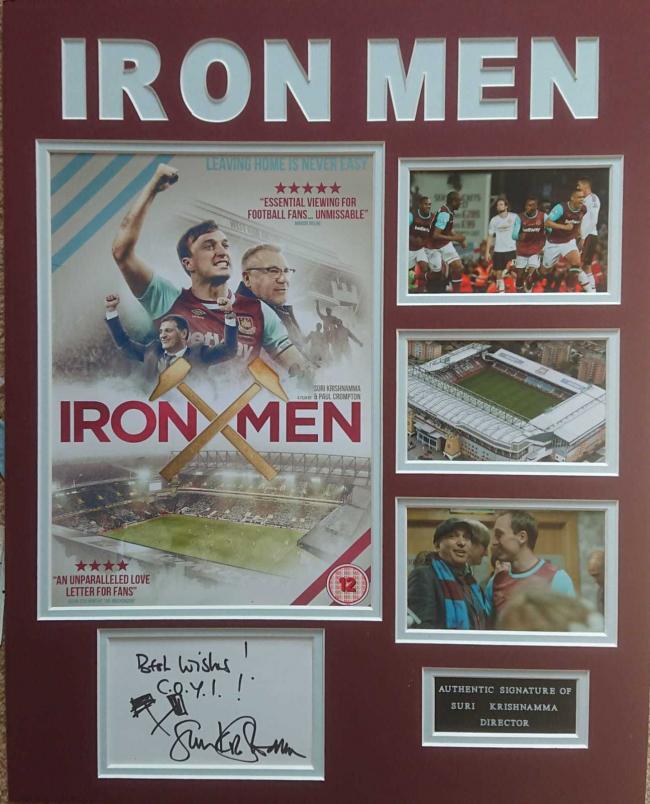 Memorabilia from film director Suri Krishnamma should raise cash for two very good causes.
West Ham United season ticket holder Suri co-directed the film Iron Man in 2017, detailing the club's final days at its iconic Boylen ground.
Now he has donated photographs of himself with club captain Mark Noble and an aerial view of the ground, along with a number of index cards, to his stepbrother Dean Hodges, of Newport's Star Signings business.
Dean has made the donations up into a framed souvenir which is being auctioned for the Isla Caton Foundation (Isla has neuroblastoma) and breast cancer research.
Suri, who has worked with top Hollywood stars on a number of films and a wide range of British TV series, is currently filming Emmerdale.
Dean said: "Suri has signed a number of the index cards for me and I have designed this limited edition montage.
"Isla has been having treatment abroad and the signs are hopeful.
"This would make a great present for any Island West Ham fan."