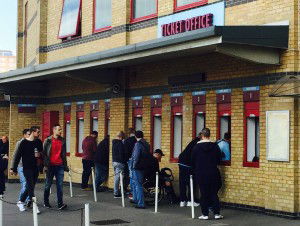 Season Ticket Holders have until 4pm today to pay the balance of their season ticket or risk losing their seat for next season.
West Ham Supporters were forced to pay a £75 deposit by April 17th this year with the balance due by Sunday 31st May.
Writing to season ticket holders who have not paid the balance West Ham emailed supporters today telling them:
"If you miss this deadline your seat for the final season will be released for sale and as a result you will lose your priority status for the new Stadium."
Season Ticket prices increased by five per cent for the last season at the Boleyn ground before a move to the Olympic Stadium the following season when prices are set to reduce.