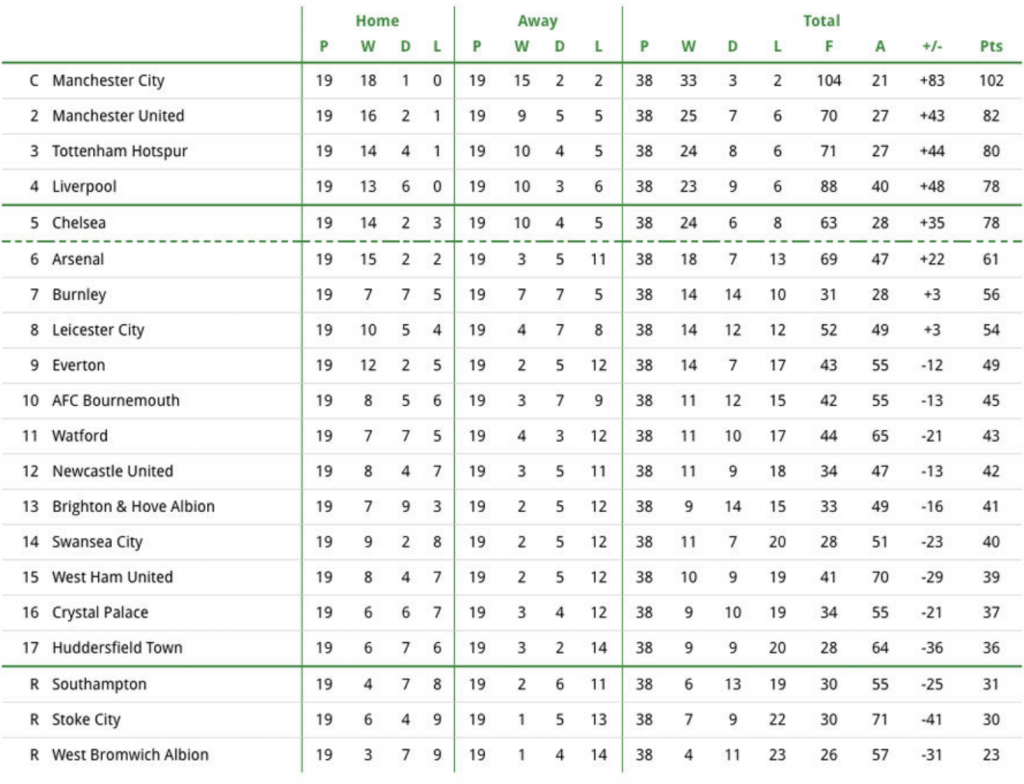 Finally some good news, a supercomputer has calculated that West Ham will retain their Premier League status and will finish the table in May on 39 points in 15th place this season. The computer believes the Hammers will amass nine points by winning three games in the next eight games but predicts five more losses.
West Brom, Stoke and Southampton are predicted to be relegated to the Championship with the Saints grabbing 18th place with 31 points.
Huddersfield is forecasted to just miss the drop in 17th place on 36 points while Crystal Palace will total 37 points in the 16th spot.
Let's hope the Super Computer have got their calculations correct and the first of those three wins comes on Saturday over Southampton.
For the prediction to come true West Ham would need to beat Southampton and Stoke at home and beat either Leicester City away or Everton at home on the last day of the season. Although not impossible the games against Chelsea, Arsenal and Man City would be less likely as victories.