Fireman Sam Allardyce appears to have run out of water at West Brom, and is likely to drag Grady Diangana into the Championship with him!
BFS was appointed by the Baggies after the sacking of Slaven Bilic in a transparent and maybe premature attempt to stave off the looming threat of relegation.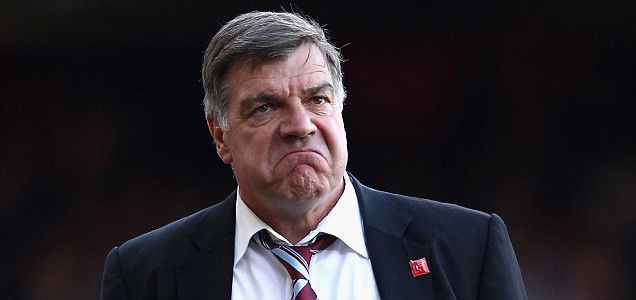 If a bounce was intended, there has been no such luck.
He has failed to win a game and seen his new charges concede 13 goals whilst scoring one.
Since his appointment following the 1-1 draw with Manchester City – an odd decision to sack Slav after such a good result – West Brom have been battered by Aston Villa 3-0, Arsenal 4-0, and Leeds 5-0.
It feels notable to point out that Sam, an ex-Hammers manager who replaced another, far more popular ex-Hammers manager, has never been relegated, but this feels already like his biggest job.
In his four games, West Brom have conceded 13 goals and scored one. We read here and there that one or two Hammers forum members wanted him back at West Ham. NOOOOO!
Diangana, during his time at the Baggies, has scored just once, in the 5-2 loss to Everton under Bilic, and has yet to provide an assist despite making 14 starts. It'd be fair to say he hasn't been missed!
As the FA Cup rolls around, the Baggies have a break from league duties but they play Wolves next before a clash with, you guessed it, the Irons.
It remains to be seen how deep in the mire Allardyce will have sunk by the time he comes face-to-face with David Moyes but one has to hope we can only further his woe at the Hawthorns!