One corner of the Boleyn Ground was blown up last night as the pictures below show. A large explosion complete with fireball was staged at West Ham's former stadium on Sunday night. The controlled blast was part of a forthcoming Hollywood action film called Final Score which is being shot in the Green Street stadium now owned by developers Gallaird group
The film's producers advised residents "to stay away from windows facing the stadium as soon as you hear the warning airhorn between the aforementioned hours," and suggested keeping pets indoors.
A letter explained "the explosions are designed to create a visual effect similar to a real explosion but without the accompanying blast damage". It assured residents that the work will be carried out by "an experienced visual effects team", fire cover will be in place, and the police have been informed.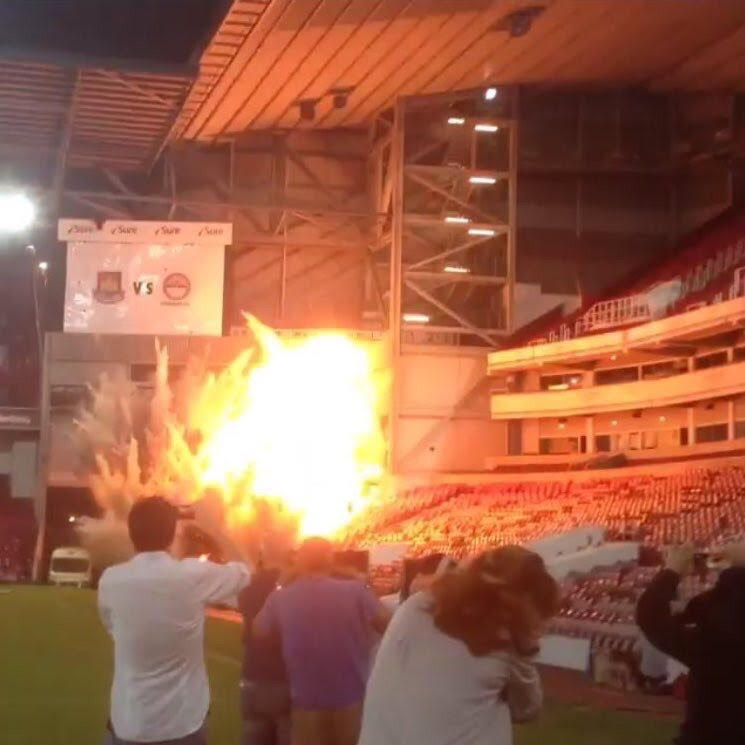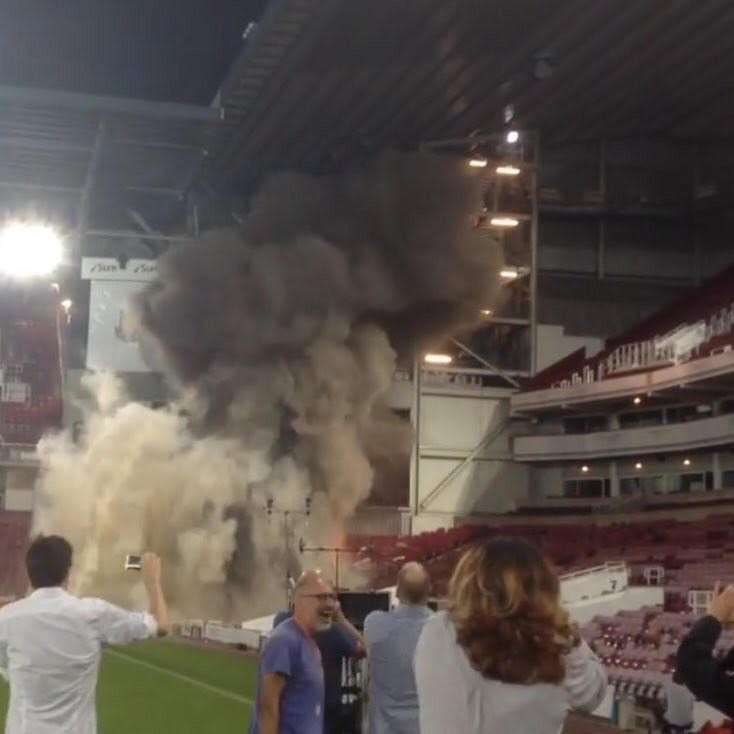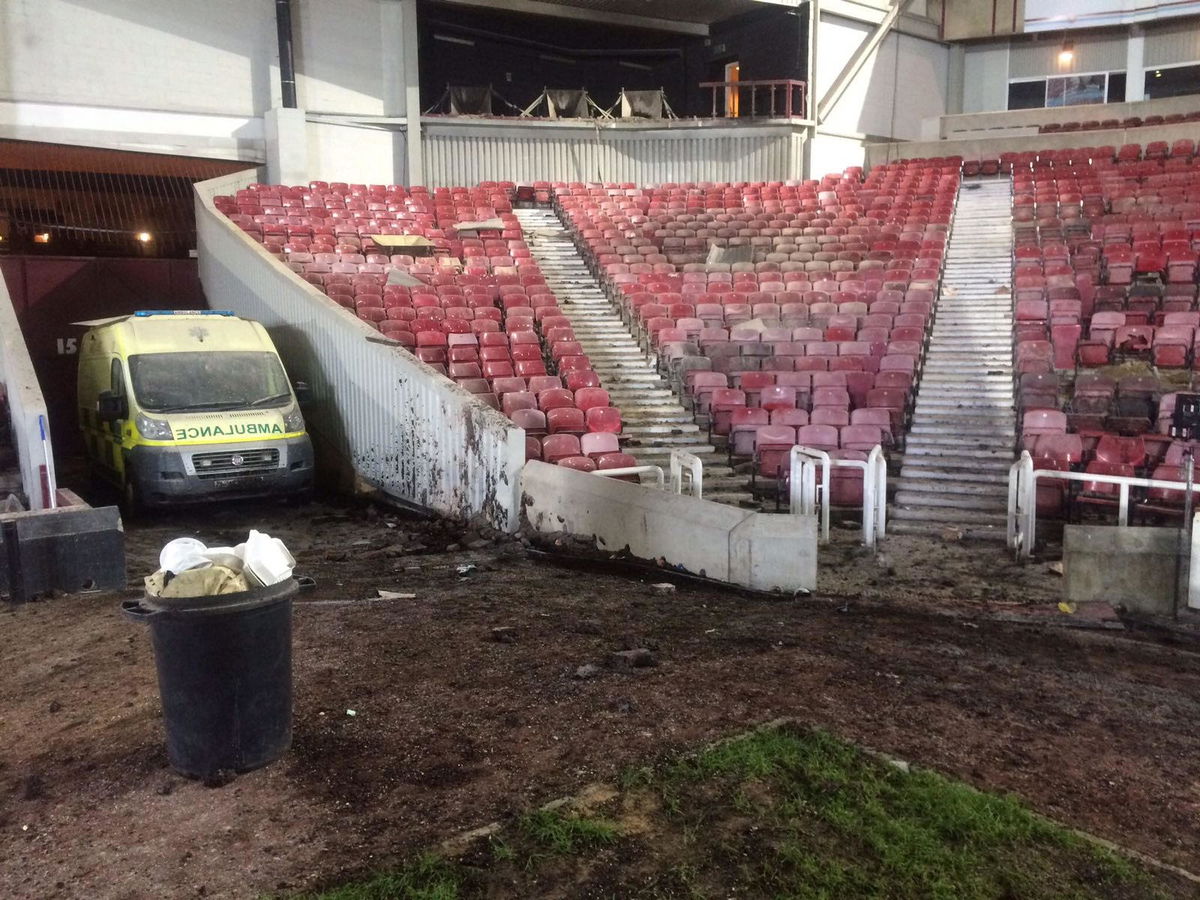 Photo credit: twitter/MissyMissyJ & twitter/Chanceig