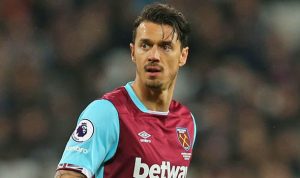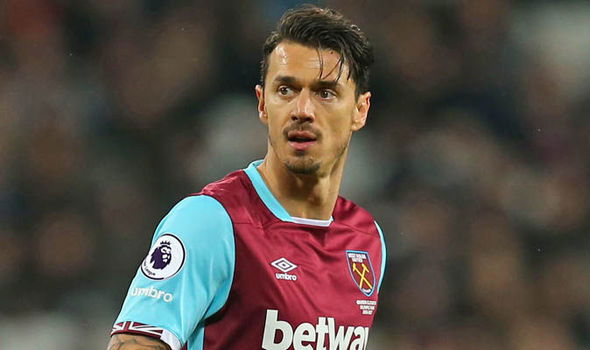 Jose Fonte is ready to move heaven and earth in his bid to help push the Irons into the top ten.
The Portuguese defender has picked up his form over recent games in a big way and said: "We have two games to go and we have a massive game against Liverpool and we want to finish in the top ten, so we have got to win those two games. It's another big game on Sunday and we want to replicate what we did against Tottenham.
"We have found a good system and we've been excellent in the last four games, so I'm pleased, because as a defender it's good to keep clean sheets.
"The three points are always more important, but the clean sheet matters to me!"
"I came here to be successful and help the Club to be successful," said the UEFA Euro 2016 winner. "I didn't have the perfect start, but one thing I don't do is give up. I trust the process and I trust my work during the week, and I give my heart and soul for this Club now and for my teammates.
"I'm pleased for these last few results and I'm pleased the fans have supported us. If the fans want to, they can make it hell for the opponents and that's what they did on Friday. They were loud, they were intense and we felt it – goosebumps.
"Well done to the fans, because they were massive and this win is for them."