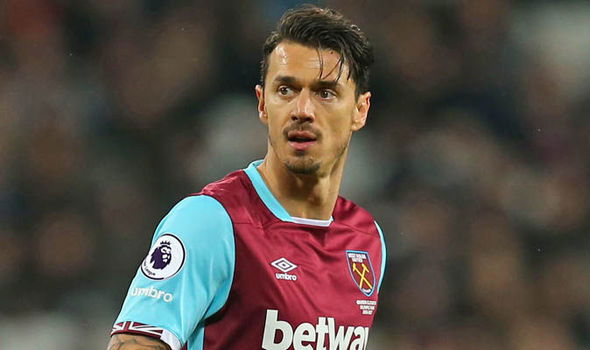 Jose Fonte has warned Spurs the Hammers are in the mood to dent any lingering title hopes the may be holding.
The Portuguese defender claims the Hammers squad is ready to make the fans proud declaring: We know they are fighting for the title and they are playing really well and have a good manager and good players.
But we are at home and we want to make sure we beat them and give the fans something to be proud of."
Fonte has been impressive in the new system introduced by the manager which has given us successive clean sheets which is contributing to a growth of confidence within the squad.
Looking back at the match against Stoke, Fonte said: "Their goalkeeper made some good saves. We tried, we had some good opportunities and he did well.
"If we had a little more assurance with that last pass we could have created more dangerous situations, but that will come.
"The boys are working really hard on the training ground, they are fantastic, and we are looking forward to the next two games at home."
He had a special word for Adrian saying: "Adrian has been very good since he came back into the team and on Saturday he had an important role.
"He made a couple of saves, so congratulations to him – he helped the team and this is a team effort. I think everyone played their part."