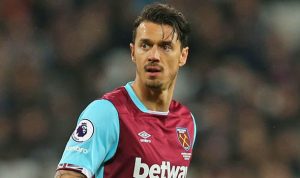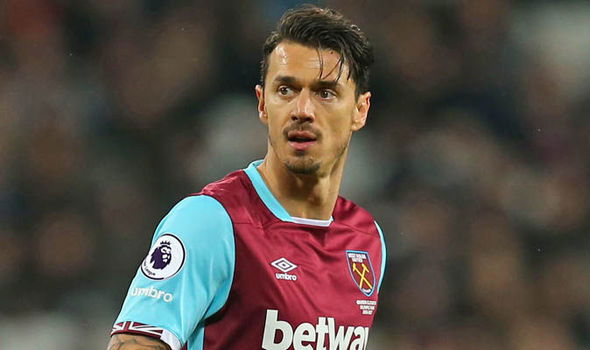 Jose Fonte has sent a message to the Hammers faithful in Saturday's official programme stresssing that there are a lot of games still to be played and that last weekend should be forgotten!
The central defender has seen his own form pick up but admits the squad is "not happy " with the events of last Saturday.
He said: "We obviously wanted to give the fans the bragging rights of the derby, so we're not happy we didn't do that, but we put our hearts in the game, we were aggressive and we wanted to win.
"We're not happy with the result, but we tried to fight back and we nearly did it, so there is no feeling of moral victory, but it's important to know that it's a long season and this game is gone and if we can get the three points today, we go into the international break with a positive feeling."
And looking at the Swansea game he added: ""Swansea is a team which plays with three centre-backs, so we expect a tough game, like every game in the Premier League is, but if we bring the same intensity, desire and passion that we brought against Huddersfield, that will give us a great opportunity to win the game,