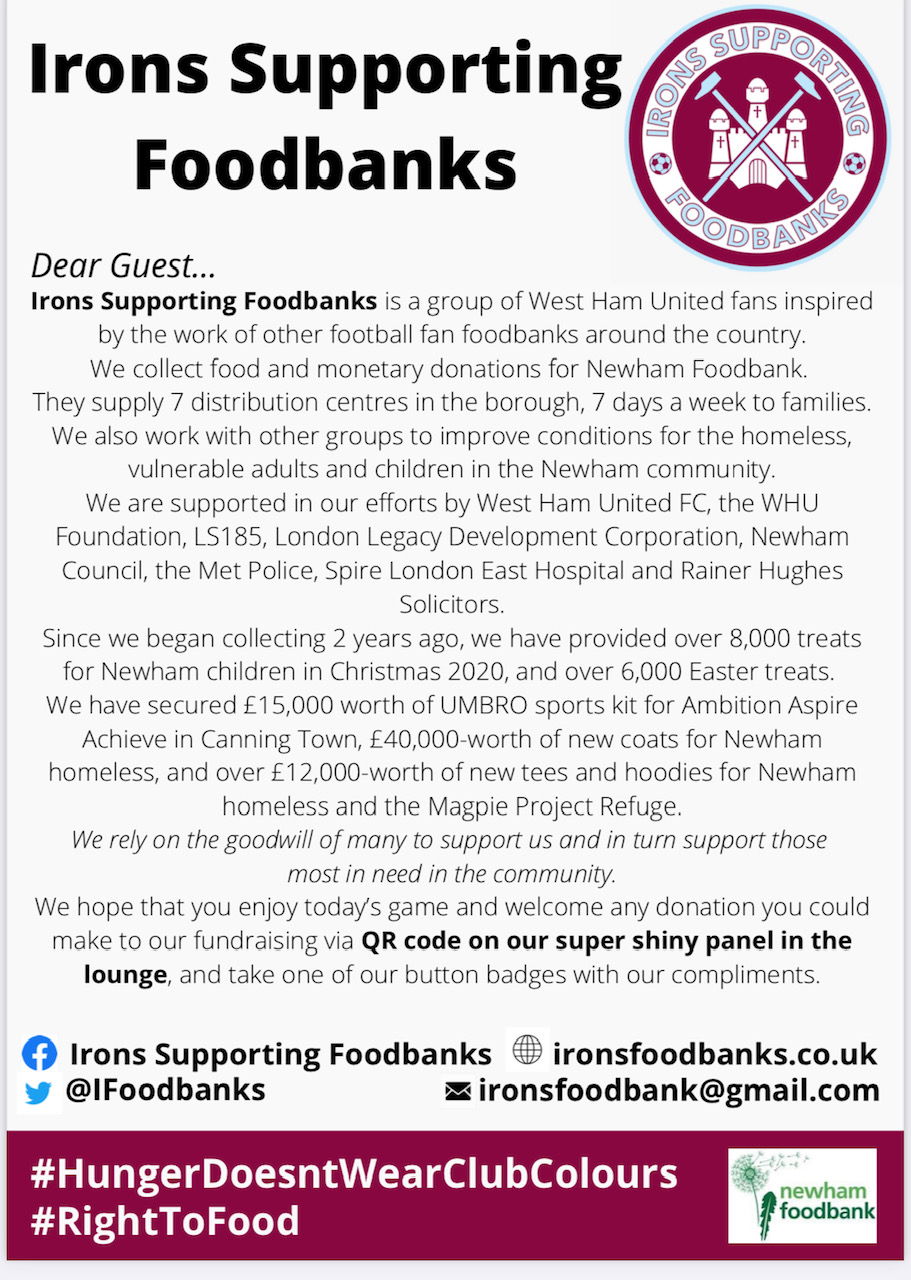 West Ham's campaign for foodbanks will  go corporate this weekend with leaflets and shiny QR codes in London Stadium hospitality lounges.
Irons supporting foodbanks have reached agreement with the club to place information within Club London to advertise the plight of many less fortunate.
The West Ham food bank programme is the brain child of John Ratomski  two years ago, since they they have provided 8,000 treats to Newham children in 2020, provided 6,000 Easter eggs, donated £15,000 of Umbro sports kit, £40.000 of new coats and £12,000 of new hoodies and tee-shirts to the homeless.
Back in December 2019, following consultation with Newham Council, LS185 and the LLDC, they were given permission to collect donations for the Newham Foodbank based in Beckton.
They supply food parcels through 7 centres throughout Newham. The demand on foodbanks had grown progressively and we were hopeful that with over 1 million visitors attending games at the London Stadium over a season, that we could make a difference to our local community.
Following the successful trial at the Leicester City game, they were given permission to continue collecting at every home game, subject to any 'high risk' games. By the end of February they were collecting approx. £700 per game in food value and cash.
The leaflets will accompanied by Shiny's designed by Canning Town Len with a QR which takes supporters to a Just Giving page to enable donations via smart phones.