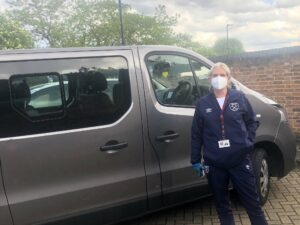 Fans Supporting Foodbanks are donating 5,000 PPE visors to fan foodbank groups like Irons Supporting Foodbanks.
The PPE equipment is being split between fan groups in Newcastle, Huddersfield, the two Manchester clubs and West Ham.
The Irons Support Foodbanks group hope to collect up to 1,000 items on Sunday to distribute to East End hospitals.
Merseyside fans have been donating cash to get them made locally and now the group wants to distribute these to the main football fans' foodbank groups.
West Ham supporter John Ratomski, the founder of Irons Supporting Foodbanks, has called on Hammers fans to help the needy in Newham in this time of crisis. The Hammers Foodbank group were collecting food for the Newham Foodbank in Beckton before every home game before the suspension of football.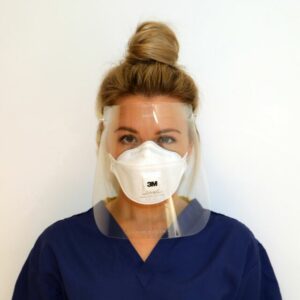 And with donations drying up because of the lockdown, the Newham Foodbank has been forced to buy food and toiletries from local supermarkets in order to meet their clients' needs. Over £9,000 has been so far towards their target of £20,000.