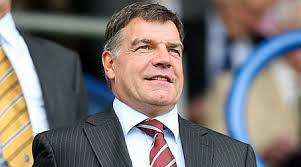 In this cry from the heart feature,  regular blogger Mike Tricker looks at today's West Ham v Sunderland game and says that for the first time in a lifetime of supporting the Hammers he saw something new at Upton Park – hopelessness!
This is Mike's entirely personal view of events at The Boleyn on December 14, 2013  and is not necessarily shared by Claret & Hugh.info!
Most match reports describe what went on from an incident perspective. This one has a primary focus of how it "felt" to be at West Ham today. 
I have seen us lose many times in 35 years, comically, ineptly, bravely, you name it.   Today I experienced something new. Hopelessness. The certainty of defeat, the reality of what we saw.
Stark and laid bare a team that gave up hope and went through the motions, stoically rather than with belief.
It wasn't just the players. Never before have I seen people leave in such numbers, twenty to go and nil-nil and people were leaving? That's never happened.
The Luftwaffe did not manage what Sam Allardyce has. To take away hope from us  cockneys. Literally everyone knew it, they had given up, the manager was bereft of ideas. 
Beyond that the club is sick to the very top. Sullivan undermining Carroll, David Gold painting a picture of rosy domestic bliss with everyone waiting for some clear new dawn.
Then the ref blows his whistle and we all saw the cold hard blast of reality. Disenchanted players bereft of confidence, organisation.  Maiga being Maiga, Ravel showboating, Jarvis plopping aimless ball after aimless ball into a 6 yard box without a single player willing to go there. 
Closing down? More like a leisurely stroll to where the opposing player was a little while ago.
Its a certainty that something has gone wrong, this wasn't a side that rolled its sleeves up and fought hard, that wasn't a manager who thought his players would react to him. 
The fans saw this and first they turned ugly, but it was as if we weren't there. The players stoically went thru the paces. Then I heard sadness, disbelief and hopelessness.
Real people, Really saddened by what they were witnessing. Sadness was what I heard in peoples voices, not anger, not disbelief. Like a family member or someone dear had done something you thought they would never do. It felt like betrayal.
For better or worse Sam lost us all tonight.
Then I heard him on the radio, if we had scored six more goals. Sam anyone who was at Upton Park saw a side that has lost touch with its manager, lost touch with the fans.
Also for the first time in 35 years, maybe in that area's history.
Lost hope,
Maybe at some future date with a little perspective I may be able to explain more coherently, but right now that game is under the heading of the first time I saw every single person on the pitch, touchline and stands – give up?