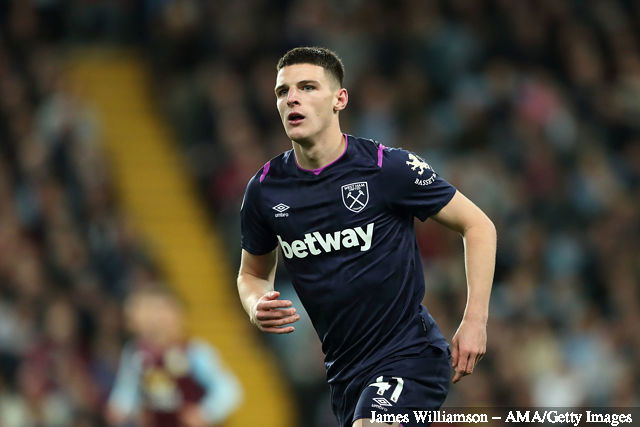 A new report that the Hammers have put a £100 million price tag on the head of Declan to deflect all interest from Manchester Unted and elsewhere is wild speculation at best…and nonsense at worse!
The report emerged this morning at a time when any transfer speculation should be dead or at the very least in a deep sleep.
Instead, the biggest chestnut in the Hammers cupboard is brought out dusted off and re-presented as new by the addition of ££30 million just a couple of months after it was widely reported – accurately by the way – that £70 million was the price we have on him at the moment and it would be the manager's decision anyway.
Given that Declan has signed a six year deal, has made it clear on numerous occasions that he's staying at West Ham rather than move to a declining club where investment has been at a minimum by its standard we can forget this one.
Any club even thinking about would then have to factor in around £250k a week plus bonuses of around £12 million a year over five years. Total ? Something approaching between £150m – £200m with those extras.
United are no longer in that sort of position.
And let's not forget that Gary Neville reckons Scott McTominay is just as good as the West Ham England defensive midfielder.
Forget all about it!
COYI