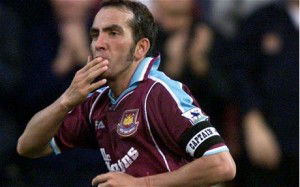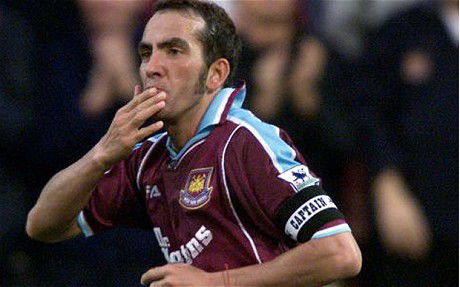 Former Hammer Trevor Sinclair has suggested on twitter that fellow former Hammer Paolo Di Canio would be a good managerial appointment for West Ham.
When Sinclair was asked who he would like to see as the next West Ham manager the former winger answered "Slav or Di Canio and I know what people's reaction might be to the latter but feel he loves the club and would do well"
In 2013 Sinclair described Di Canio 'as mad as a hatter' while commenting on his fascism comment.
"Paolo's comments should be taken with a pinch of salt because he's as mad as a hatter. But I feel he should apologise for upsetting so many people with his actions and comments and make it clear once and for all if he is or isn't racist or fascist." said Sinclair at the time about his old pal.