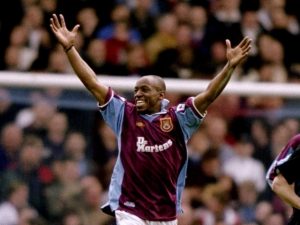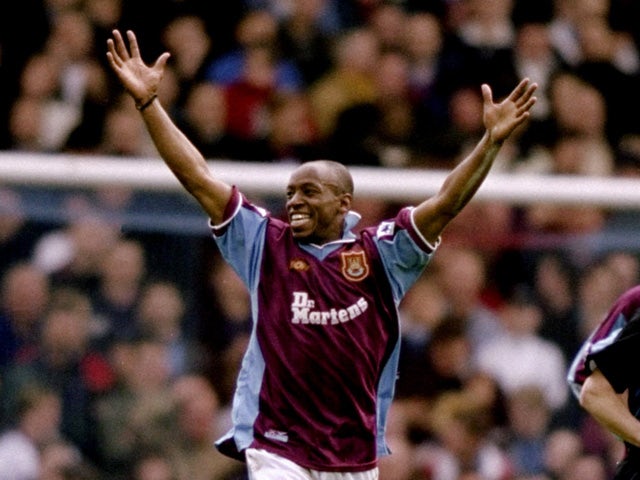 Former Hammer Ian Wright has given his view on the West Ham troubles on Saturday saying he doesn't condone those fans who ran on the pitch but equally he would never dispute supporters' right to protest.
Wrighty told the Sun "LET'S get one thing clear — the West Ham fans who invaded the pitch on Saturday were bang out of order. There are no excuses, no strength of feeling can justify that.
And the bottom line, the most crucial point, is that it will only damage the team's chances in the game itself.But while I will never condone running on, equally I will never dispute the supporters' right to protest. And those Hammers fans have had more reason than most.
That's why the club's owners have got to take a long look at themselves, too. Take a long look at how it has come to this. And a long look at whether they have been true to their word.
When West Ham made the move to Stratford, co-chairman David Sullivan was very vocal in promising big-money, marquee signings.
There were vows of taking the Hammers to new heights. Of how they could, hopefully, nudge their way in among the top dogs.
Yet a quick glance at their transfer business of late suggests anything but that. January, for example, was supposed to herald a couple of big-name arrivals.
Instead, they got Joao Mario on a short-term loan deal from Inter Milan, Jordan Hugill from Preston and out-of-contract 36-year-old Patrice Evra on a free. Yes, I know they spent £24million to sign Marko Arnautovic in the summer, and the likes of Evra, Pablo Zabaleta and Javier Hernandez have all been very good players."