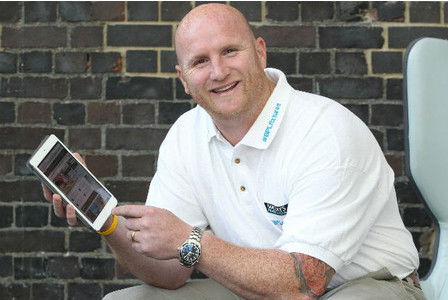 Former Hammer John Hartson cheekily compared Jesse Lingard's impact on West Ham to himself 24 years ago.
Hartson took to Twitter and told his followers "Not seen a player have such an impact on a team like Lingard has on West Ham for about 24 years !!"
Earlier this week Hartson posted on Twitter "24 years ago today I signed for West Ham United.. 21 years old, record signing £3.2 million. Left Arsenal to join the Hammers.. some great memories"
The post was liked over 5,500 times on social media with over two hundred comments back to the former striker.
Following the big response from fans, Hartson went back to Twitter to say "Appreciate the feedback from West Ham [fans] today.. I genuinely loved my time at Upton Park it was a shame it never lasted more than 2 years. The massive money came in from Wimbledon [&] it was taken out of hands."
Hartson made his debut for West Ham on 15 February 1997 alongside another new signing, Paul Kitson.
He was a club-record £3.2m signing from Arsenal at the time. Hartson played 73 times and scored 33 goals for the Hammers before joining Wimbledon in January 1999, becoming the club's most expensive signing ever at £7.5m