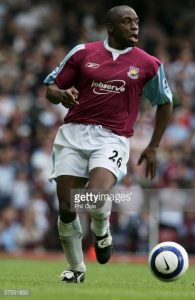 A former West Ham  star is being hunted by cops after failing to show up to court. 41 year old former Hammer Shaun Newton,  was charged with burglary after being arrested in May last year. But the former winger failed to appear at Kingston Crown Court on October 13th.
He appeared in Merton Police's most wanted list of suspects this week as cops continued their manhunt to find his whereabouts.
Newton, who played for The Hammers and England U21s, was suspended from the game in July 2006 for seven months after testing positive for drug abuse.Traces of cocaine were found after West Ham's FA Cup semi-final win over Middlesborough at Villa Park in April 2006.
A spokesman for the Met Police said: "Newton was charged with burglary on May 16, 2016, after being arrested for the offence the previous day. He was bailed to appear at court.Anyone with information on his whereabouts should call the police non-emergency line on 101."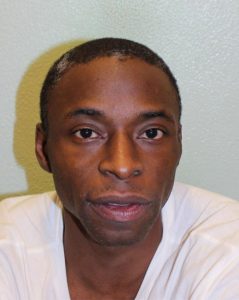 He is said to have links to Croydon, Lambeth and Merton in south London as well as Newham in east London.
Newton moved to West Ham in March 2005 for an initial fee of £10,000 from Wolves. His transfer fee later rose to £125,000 after promotion to the Premier League via the play-offs in May 2005.  He was rewarded with a new two-year contract in July 2005. He appeared regularly for West Ham in their return to the top flight mostly as a substitute. His only goal for West Ham came in a victory over Manchester City on 15 April 2006.