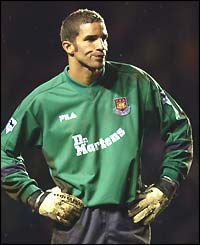 Former Hammer David James has questioned Jack Sullivan's message on Twitter on transfer deadline day saying he could have a negative impact on current West Ham players and morale.
The Chairman of the Youth Supporters Club Jack Sullivan posted a message on twitter just before 11pm the January transfer window closed on Monday. saying "Sadly despite trying to do eight deals today everyone has collapsed in the last 2 hours and are now unlikely to do any business"
The former Hammers keeper has suggested that young Sullivan should not have posted the message.
James speaking on BT Sport on Tuesday night said "That's a lot of players to bring in, a lot of them were developmental players, or up and coming players, weren't they? You know when your club has failed to bring in eight players and you look around and think: 'Was it me who was going?' I don't think it's a good message to send out."