F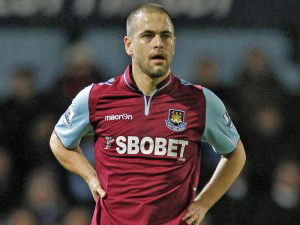 ormer West Ham player Joe Cole has helped set up a new charity with his wife to help provide equipment and funds for the NHS.
Cole has donated £25,000 of his own money to launch, 'Heroes – Help Them Help Us', which has helped purchase 50 3D printers to build thousands of medical visors for frontline NHS staff.
They have also sent food packages to NHS workers, are providing childcare and offering therapy to healthcare workers on the frontline of this crisis.
Overall, the charity has received over £180,000 in donations from the public.
The charity's own website says "We want to provide an avenue for the public to help out the effort. Our aims are to support the physical, mental, and day to day wellbeing of NHS staff across the nation. Physically to support the protection of our staff on the frontline. Mentally we aim to provide counselling and psychological services. Day to day we want to set up a hassle-free small grants service to support childcare, transport, to provide perks for hospital facilities and more. We want to use our platform to also provide public and professional education resources on coronavirus, and build a cross-professional platform to help share tips and advice"