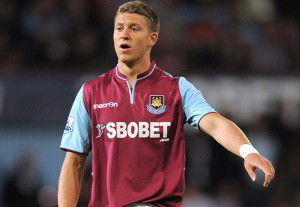 Kevin Keen's Colchester over came Charlton in the FA Cup despite the return of Diego Poyet on loan from  West Ham who came close for the Addicks in the early stages.
It was former Hammer George Moncur who was largely responsible for the U's win by scoring the first goal and setting up the second goal for the victory through to the 4th round of the FA Cup.
Moncur has made 29 appearances for Colchester and scored ten goals since he left West Ham in November 2014. Academy director Tony Carr named Moncur 'Young Hammer of the Year' at the end of the 2012/2013 season. Colchester currently sit one place off the bottom of League one, 5 points away from safety from the drop to League two.
Manager Kevin Keen played for the Hammers 219 times scoring 21 times between 1983 and 1993. He was caretaker manager for West Ham three times. Keen left West Ham in 2011 to become Liverpool's first team coach under Kenny Dalglish. He was appointed manager of Colchester on 21st December 2015.