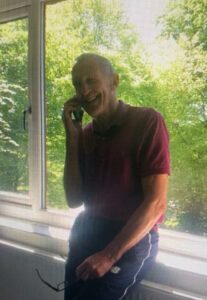 Former Hammer David Cross has given his view on Project Restart saying he would rather scrap next season to finish this season after another pre-season period.
Speaking Exclusively to CandH Associate Editor Sean Whetstone on West Ham Podcast Moore Than Just A Podcast on Sunday Cross said: "I worry logistically how you could do it, we don't know how long this lock is going to take and we don't really know when lockdown is finished, whether we will get back to any normal kind of life where people can go out and watch football or watch cricket so the main thing that sticks in my mind is constantly is most people in our country believe in fairness.
Liverpool has been the best team this season and they deserve to win the Premier League and if you scrubbed it completely and said this season didn't take place at all, that would desperately unfair on Liverpool. You have the other side like someone like West Ham would avoid relegation, it is so difficult to look at it from all sides.
What do you say to Leeds and West Bromwich Albion? Top of the championship, sorry you are not going to get promoted this season.
Going back the thing about being fair, I think we are a nation of fair-minded people, I think it would be fairer if you going to scrap the season, is scrape next season and finish this one and see how it pans out.   
Logistically it's not great because the footballers have had two months off now, they need a pre-season, they can't be the same they were two months ago when they were in full flight ready for the last few games of the season, it's so difficult and I am glad I am not part of any decision-making process.
Whatever happens you are gonna make a lot of people very unhappy, there's gonna be some people very happy and people very unhappy, its a no-win situation for whoever makes those decisions."