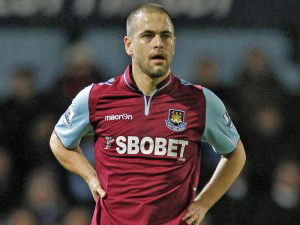 Joe Cole is confident the Hammers will survive as a Premier League club should the season get underway again.
The former Iron believes they can take heart from the performances they put in on the games before the break and is tipping them to save themselves from the drop.
Now a BT pundit the former Hammer declared: "West Ham were on the back of four great performances I thought, I watched them closely.
Talking to the Press Association he said: "The break has come and when the restart comes whenever it does, it will be about who starts better.
"When you come back and the season restarts, if it does, having an experienced manager who knows how to organise a team and David has a lot of experience doing that.
"West Ham will benefit from that. We don't know what will go on the other side of things but from football point of view it will give them a chance to get some players fit.
Things could become clearer tomorrow (Thurs) when the Premier League clubs meet to discuss possible outcomes to the current campaign.