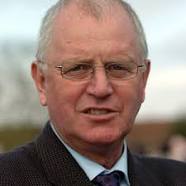 Former Southampton and England front man Mick Channon has always found it pretty easy to get the hump.
And as ever, the old boy and top racehorse trainer has refused to hold back while criticising Jose Fonte's decision to quit the Saints.
Speaking to his local newspaper ahead of the  the Saints EFL Cup final clash with Manchester United this weekend, the 68 year old said: "I am delighted for the players and everything else.
"Certainly a lot them have worked bloody hard for this and they're good professionals. Then you get the idiots like (former Southampton captain Jose) Fonte, who wants to leave and not honour his contract. I can't understand it."
Fonte looks to be settling in alongside his new defensive partners, with their mid-season trip to Dubai certain to have helped.