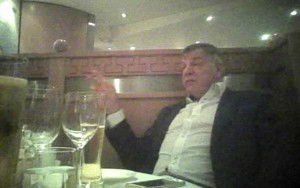 Former West Ham manager Sam Allardyce looks to be in hot water with the FA despite just one in charge after agreeing in principle, to a £400,000-a-year deal to represent a company he had never heard of which could be considered a conflict of interest. An under cover investigation by the Daily Telegraph also has him allegedly advising how to get around third party rules on player ownership.
Allardyce  spoke about third-party ownership while at West Ham saying: "It's not a problem… we got [Enner] Valencia in. He was third party owned when we bought him from Mexico."
Allardyce's financial adviser, Shaun Moloney, made it clear that the ownership arrangement ended with the transfer to West Ham.
You can read the full article at the Telegraph at http://www.telegraph.co.uk/news/2016/09/26/exclusive-how-sam-allardyce-tried-to-make-as-much-money-as-possi/