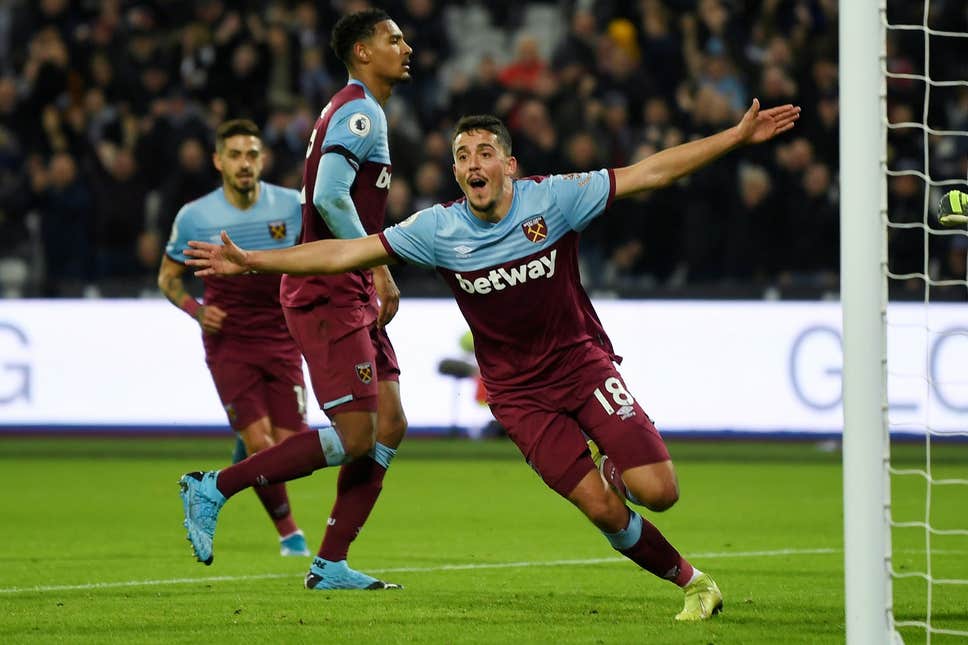 Pablo Fornals is loving life as a Hammer and being a big part of the West Ham family.
And he makes no secret of the fact that his best pals within it are Michail Antonio, Ben Johnson and David Martin with whom he has developed particularly close relationships.
The young Spaniard has been opening up on life at the club to www.whufc.com and despite lockdown declares the squad continue to do their best to do stuff together.
Pablo  has become a major player with the team right now and is a particularly good example of the type of operator the particularly admires.
He may have missed two or three good scoring chances but his energy and blood, sweat and tears for the cause are precisely the attributes most admired by the fans.
Speaking at https://www.whufc.com/news/articles/2020/november/17-november/pablo-fornals-west-ham-united-players-are-all-speaking-same  he said: "While we are in a proper lockdown at the moment and we need to stay at home, before and after [the lockdown], we try to do some things together.
"I think this squad is a great family, and it's easier to fight as a family than if everyone is fighting only for himself."
When Fornals arrived in east London in the summer of 2019, he spoke only basic English, but he can now communicate almost fluently and has developed a wicked sense of humour in his adopted language.
Of Michail,  David Martin and Ben  he said: "We are close friends, not just outside the pitch but on it too, where all of you can see how both of us enjoy playing together," he smiled, before expanding on his close relationship with centre-forward Antonio.
"I always say that in whatever team I play for, I want to play with a player like Mikey, because for me he makes it so easy to play with him. I just have to find his body [with the ball], because if I find his body, I know we will have the ball for a second chance.
"As well as this, last year we went to play basketball together and we do a lot of things. He's a great guy, like a lot of my teammates, so I think this season, along with my first season at Malaga, is the best season I'm living in my career in terms of my life outside the pitch. I'm very happy."