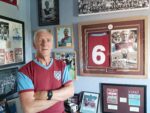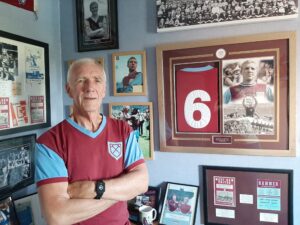 By CandH's top blogger Allen Cummings
Now it's official, Pablo Fornals covers more ground during a game than any other midfield player in the Premier League.
In a recent survey carried out by Sky Sports, based on players' ground covered per 90 minutes, the broadcaster  called it their best Running X1, Pablo came out ahead of everyone else in his particular field.
The survey revealed Fornals covers an incredible 12.4km per 90 minutes of football played, more than any other midfield player in the top flight.
The result had our little Spanish workhorse 400 metres ahead of Bournemouth's Philip Billing, who was in second place. Tottenham's Dele Alli was a poor fifth!
It just serves to underline what those of us who have seen him perform this season knew already. Pablo never stops! Just wind him up and away he goes. He's our very own all-action man!
David Moyes seemed slow to appreciate what Fornals had to offer initially, only using him sparingly. Surprising really because many of us felt Pablo was a typical Moyes kind of player, energetic, industrious and committed to the cause.
But two starts in the last two games, against Southampton and Arsenal, before the enforced halt in proceedings, both on the left hand side of midfield, seems to suggest Moyes may have settled on the perfect position for Pablo. The £25m paid for the Spaniard's services back in August last year is now looking more and more like money well spent.