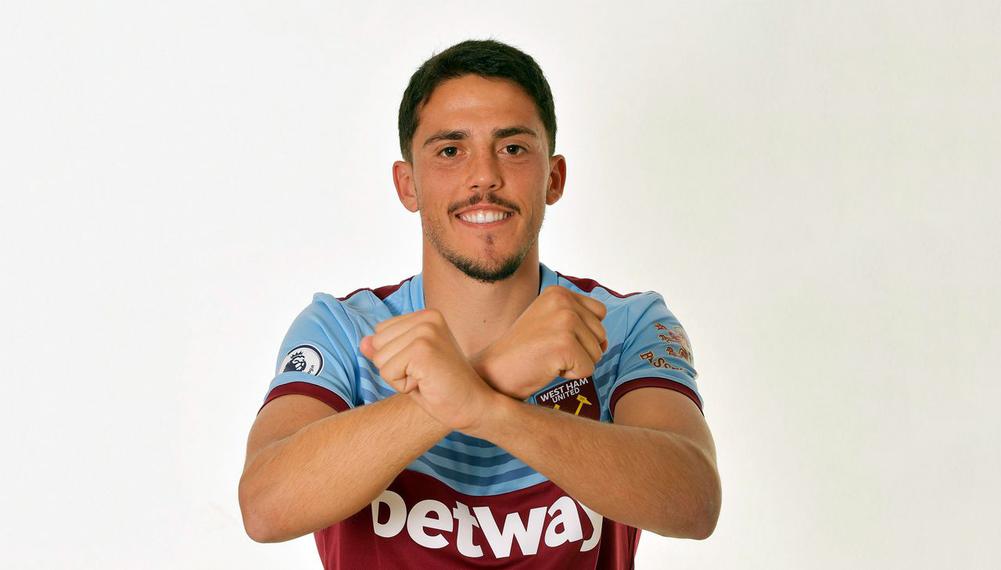 Pablo Fornals has explained how he was unfortunate to see a clever chipped shot which would have given us a point at Liverpool yesterday failed to find the net.
The midfielder had broken through and chipped keeper Allison Becker for what looked like a certain equaliser and a far fairer result.
Fornals and the squad demonstrated yesterday what true Hammers have always felt – that so long as the las leave everything on the pitch there will be no complains from the fans.
And over the last two or three games, the Spaniard has been showing his versatility and effort in the biggest possible way.
Having scored twice on previous visits to Anfield, Fornals himself had arguably the best chance of the lot yesterday only to be disappointed by the end result.
And he learned from the Liverpool stopper afterwards precisely why he had missed the chance to equalise Sadio Mane's Liverpool strike.
He told www.whufc.com: "Well, I was talking with him (Allison) after the game and I was waiting for him to do something to let me decide what to do.
And he was waiting for me to decide what I wanted to do and finally I tried to chip the ball over and he got a touch in the last moment and this made the ball go slower to the goal and Alexander-Arnold had time to save the ball."
It was one  them where probably we could have scored three goals in the first half and it was the same against Southampton. It's a thing we can keep improving on.
A few games ago, we didn't have this many chances so it's a thing to be proud of and obviously we need to improve and put the ball in the goal."
But he quickly added: "We don't have time to think about what happened today. We have to just be focused on recovering our people.
Hopefully Dec (Declan Rice) will be back and Jarrod [Bowen] will have the best news possible. All of us will be as prepared as we can for the next game."