Pablo Fornals had the game of his life against yon and is looking for another next week in France.
The Spaniard was in tremendous form, making things happen whenever he was on the ball and believes real damage can be inflicted on the opposition when we travel to their stadium next week.
Ge's become the type of player David Moyes loves – a guy who gives everything and never leaves anything on the pitch.
As he says, if we can perform as we did for 90 minutes, 98 with the injury time anything is possible in the second leg.
He's also the first to admit  the return of Jarrod Bowen has been a serious factor in the team's performance levels with two goal in two games and the usual top performances despite the a lengthy period on the sidelines.
Speaking to www.whufc.com Pablo talked about whey we can look forward to in Lyon next Thursday evening.
He said: "I think it was an unbelievable performance with the characteristics of the game
"Nobody expected to play more than 45 minutes with one player less. I didn't see, I didn't check it, but I think in a game at this level, one decision like that can destroy the whole week of a team. 
"After that, the work of the team – we stuck at it – was really good. Everyone worked their socks off for the whole game and we're still alive for the second leg. 
"If we can play like this with one player less, I can't imagine how we're going to do it with eleven.
"It wasn't easy to be fair. Everyone had to run more than ever, but even like that, we had good chances to score and not just the goal – we had a few more. 
"Obviously they're a good team, of course. They are here for a reason, so they saw it with us as well and they tried to play short passes, going out to cross, but I think everyone was brilliant."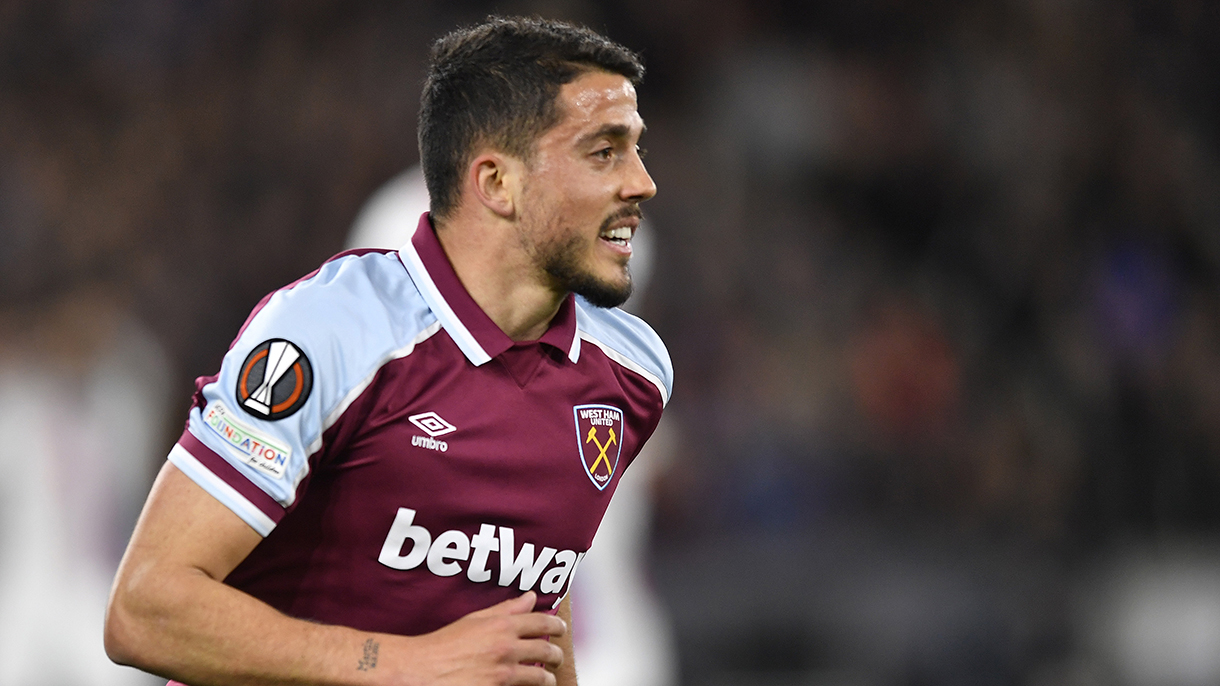 The abolition of the away goals rule in European competition this season means the Hammers will travel to Lyon next week with the quarter-final tie truly all square.
With that in mind, while Fornals admitted that Bowen's strike – his second in two games since returning from a four-match absence with injury – wasn't the cleanest goal, it certainly could carry vast significance in the grander context of the tie.
"A goal is always a goal," he noted. "Obviously for us, Jarrod is massive.
"He's been back two games and scored two goals, so for us he's unbelievable. It's what we need from him and we are happy to have Jarrod back."
Fornals was also delighted with the backing of the capacity crowd at London Stadium, who once again spurred their side on to an impressive showing in the Europa League.
The midfielder smiled: "Obviously here at home, we didn't expect less than this and with one player less, I think the support of the fans equalised the game a bit more, giving us fresh heart for the last moments and for the whole second half.
"I think we can take a lot of good things from today, also learn from the bad things, and try to improve as we always try to do."