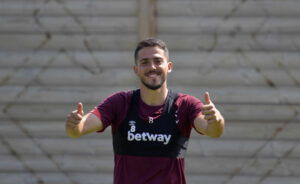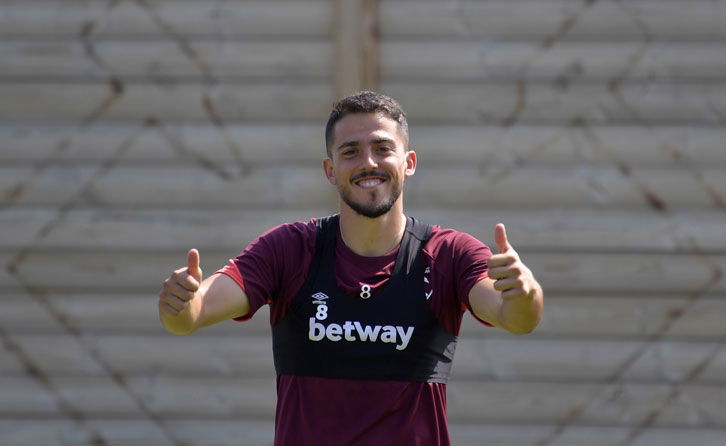 There's fewer whole-hearted West ham United players than Pablo Fornals.
The new No 8 returned to the side last night in a comfortable 3-0 win at Reading and certainly looked the part over periods of the game.
Clearly there's more to come but the Spaniard couldn't have been happier at being back in action and is clearly set – injury excepting – to play a major part in events this season.
The Hammers looked fit and comfortable, keeping things going at a pretty decent tempo given the intense heat last night and afterwards Pablo was happy to give his views on where he was with things right now.
Commenting on www.whufc.com the midfielder declared: " I was anxious to get back after this period of being at home.
"I was at home just thinking 'I want to be with my teammates, and I want to be on the pitch,' so these 45 minutes for me were massive."
"We have been working really well in Scotland, and even here in London, we are preparing the squad for what we're going to face this season: more games, more competition inside our squad, and the Premier League, which is going to be tough again. We are working for that."
And of course he's seriously looking forward to  being involved in the Europa League which was no more than a dream this time last year.
He said: "Yes, and why should we have to stop dreaming? I think that we are in a great position. We did it. We dreamt last season, so why stop?"