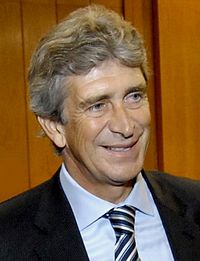 West Ham have a growing list of managerial candidates in mind as they look to replace Slaven Bilic with three occupying their immediate attention.
There is now little question that the club is ready for a change following the desperately disappointing set of results.
And after the 97th minute equaliser by Palace at Selhurst Park yesterday (Sat) they realise that time is not on their side as they attempt to make a change.
The three games just past- which most believed would yield seven points – have brought just two and once again the club is looking more closely at the clubs below them than those above.
Among the names the Hammers would be happy to see take over from Slaven Bilic are bookies favourite Manuel Pellegrini who is much admired within the club and who is keen on a move to the Premier League and London in particular after a spell with Chinese Super League side Hebei China Fortune.
Watford boss Marco Silva is also a possibility along with Huddersfield's David Wagner and Burnley's Sean Dyche who is slipping down the pecking order because he looks unavailable until next season.
As the outcry grows among the fans for "change now" there's a growing acceptance inside the club that an early termination of the current manager's contract may well be necessary.
However, the board won't be bullied into making a rush "from frying pan into the fire" move as they bid to get the next appointment spot on.
The club would also be keen on Rafa Benitez were he to be ready for a move from the north east but that looks unlikely at this stage.