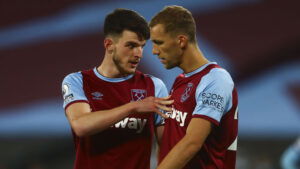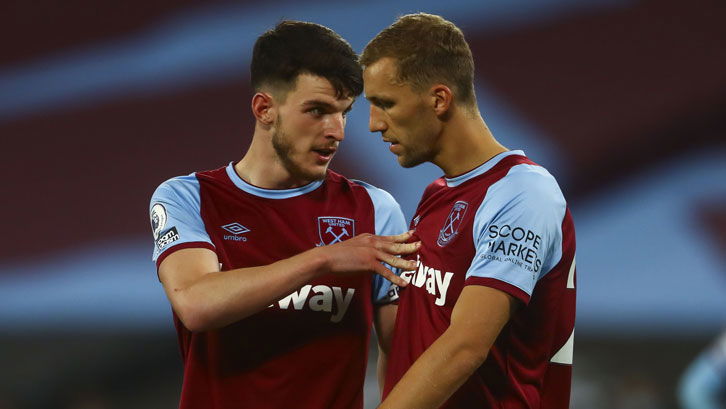 Leicester City may find themselves at a big disadvantage in one very important area against the Hammers tomorrow (Sat).
Currently sitting in 12th position during a distinctly average season the team has shown itself to be particularly poor at set pieces – an area where the Hammers have been at their strongest.
The Foxes were again found out against Liverpool and made it clear the tam is having big problems defending those situations.
Manager Brendan Rodgers explained – as quoted by the Leicester Mercury per Hammers News: "We have an Achilles heel at set pieces and that was a key moment in the game with half an hour played."
Moysie and the squad have worked particularly hard at those situation scoting 16 goals – nore than any other Premier League from them last season.
The likes of Mikey, Tomas and Daws made hay from such situations and it certainly shortens the odds on a Hammers win at the Power king given City's frailties.
With three on the trot victories over Rodgers team the Hammers may be particularly confident  when corners are awarded.