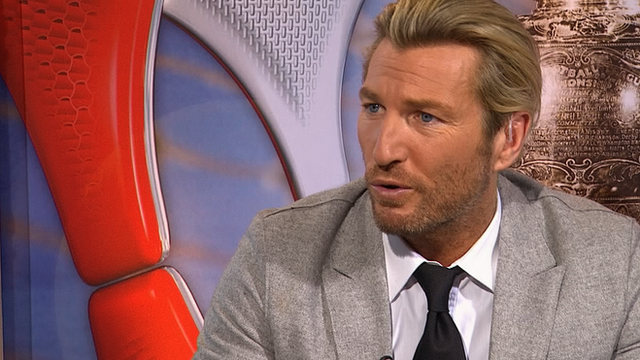 Love him or hate him you can always rely on Mr Robbie Savage to give you a view or ten!
Sav – a good friend of ClaretandHugh – was a Leicester City stalwart in their 'glory years' under Martin O'Neill but is deeply despondent of their fate this season.
He also has a special affection for David Gold and David Sullivan under whom he worked at Birmingham City and says: "They are both great guys but I think they will come home from the Walker Stadium a bit cheesed off this weekend."
"The Hammers haven't been on the greatest run and it was all about the performance against Sunderland. If they can take something from the victory into the match on Saturday I could be wrong but to be honest City have far more to play for.
"When you are in that situation you kinda say: "B…..ks to it, let's give it the lot – there's absolutely nothing to lose and to be fair to them that's what they have been doing most of the time this term.
"They have been very unlucky at times because they have been in every game without getting the rub of the green – Saturday may be different. I think it will because things are absolutely desperate now.
"It's a real hard one to call because the Hammers are capable of playing some great stuff although they aren't that steady away from home.
"It'll depend on which West Ham turns up but I'll take the Foxes to win it 2-1. Having said that I think they will go down anyway. They're not good enough.
"The Hammers can't compain at their season though. They have become a solid mid table premier League team!"